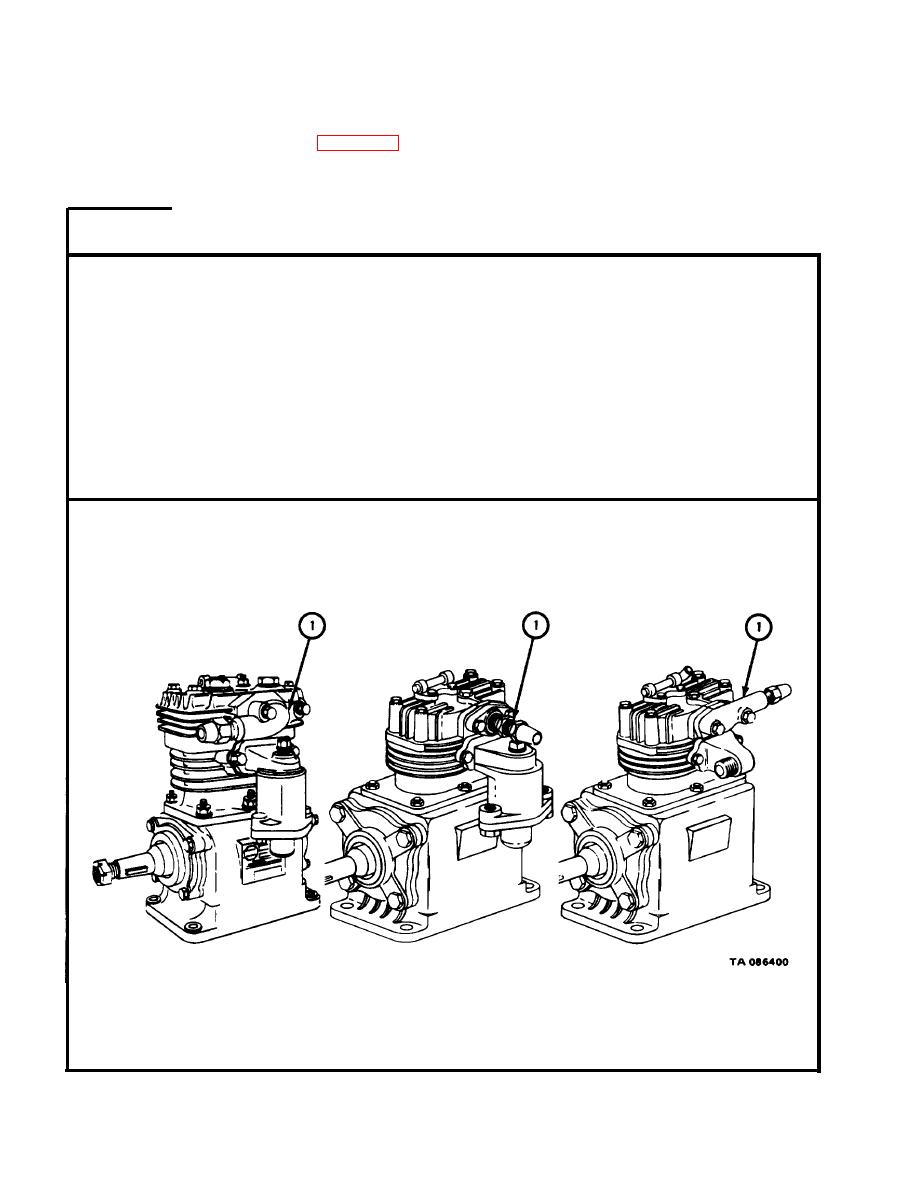 ( 2 ) C l e a n i n g . There are no special cleaning procedures needed. Refer to
c l e a n i n g procedures given in para 4-3.
(3) Inspection and repair.
C h e c k that discharge manifold (1) has no

cracks

or other d a m a g e . Check that
m a c h i n e d surfaces have no

nicks,

burrs or raised metal. C h e c k for stripped
F i x burrs or raised metal and minor thread damage with a fine mill file.
C h e c k that mating surface of discharge manifold (1) has no warpage. If mating
s u r f a c e is not flat, work surface

across

a sheet of

crocus

cloth held tightly to
I f discharge manifold (1) is cracked or badly damaged, throw it away and get a