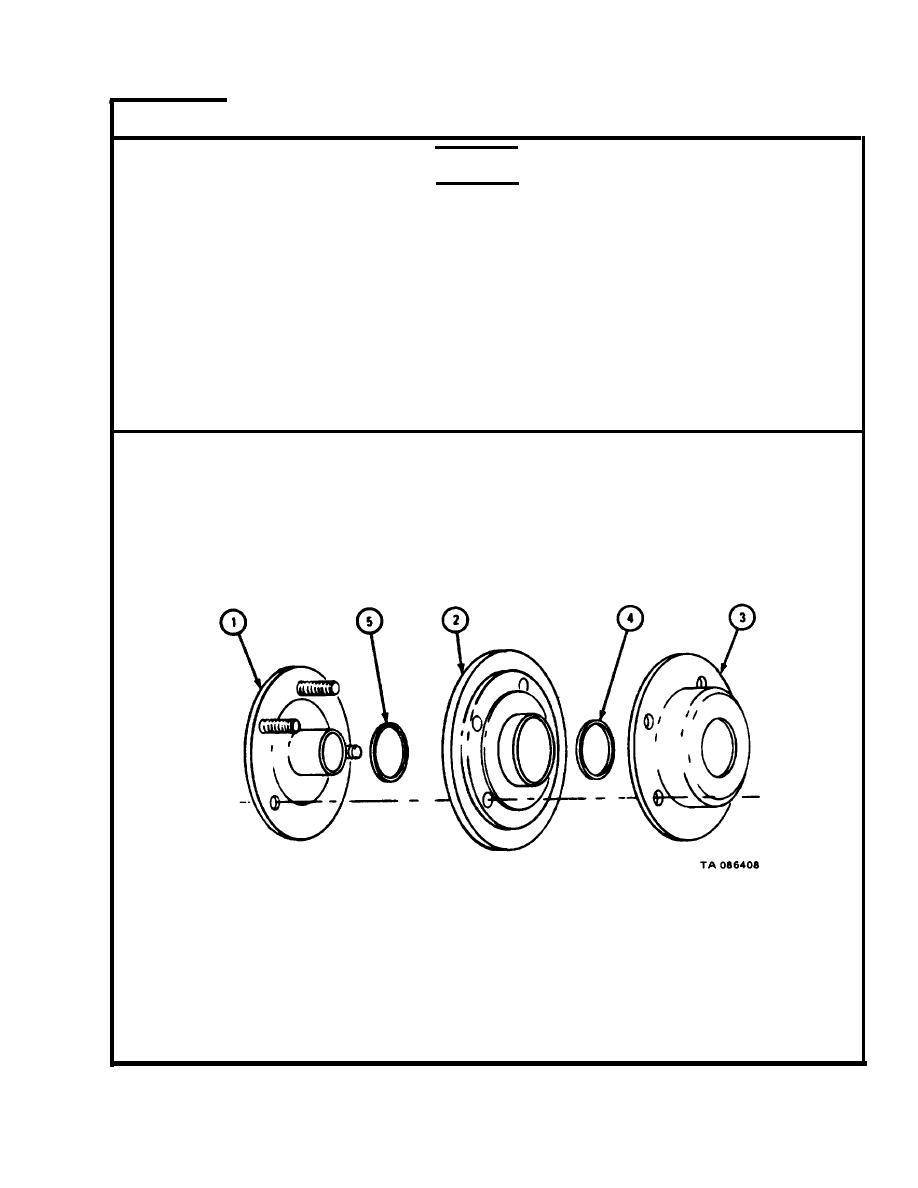 D r y cleaning solvent is flammable. Do not use near an
o p e n flame. K e e p a fire extinguisher nearby when

sol-
vent is used. Use only in well-ventilated places.
Failure to do this may result in injury to

personnel

and
d a m a g e to equipment.
C h e c k that inside pulley half (1), outside pulley half (2), and spring retainer
( 3 ) have no nicks, burrs, cracks or bends. Fix minor damage with fine mill
f i l e or

crocus

cloth dipped in dry cleaning solvent.
C h e c k that oil

seals

(4 and 5) have no wear,

cracks

or

cuts.

If

seals

are
d a m a g e d , throw them away and get new

ones.