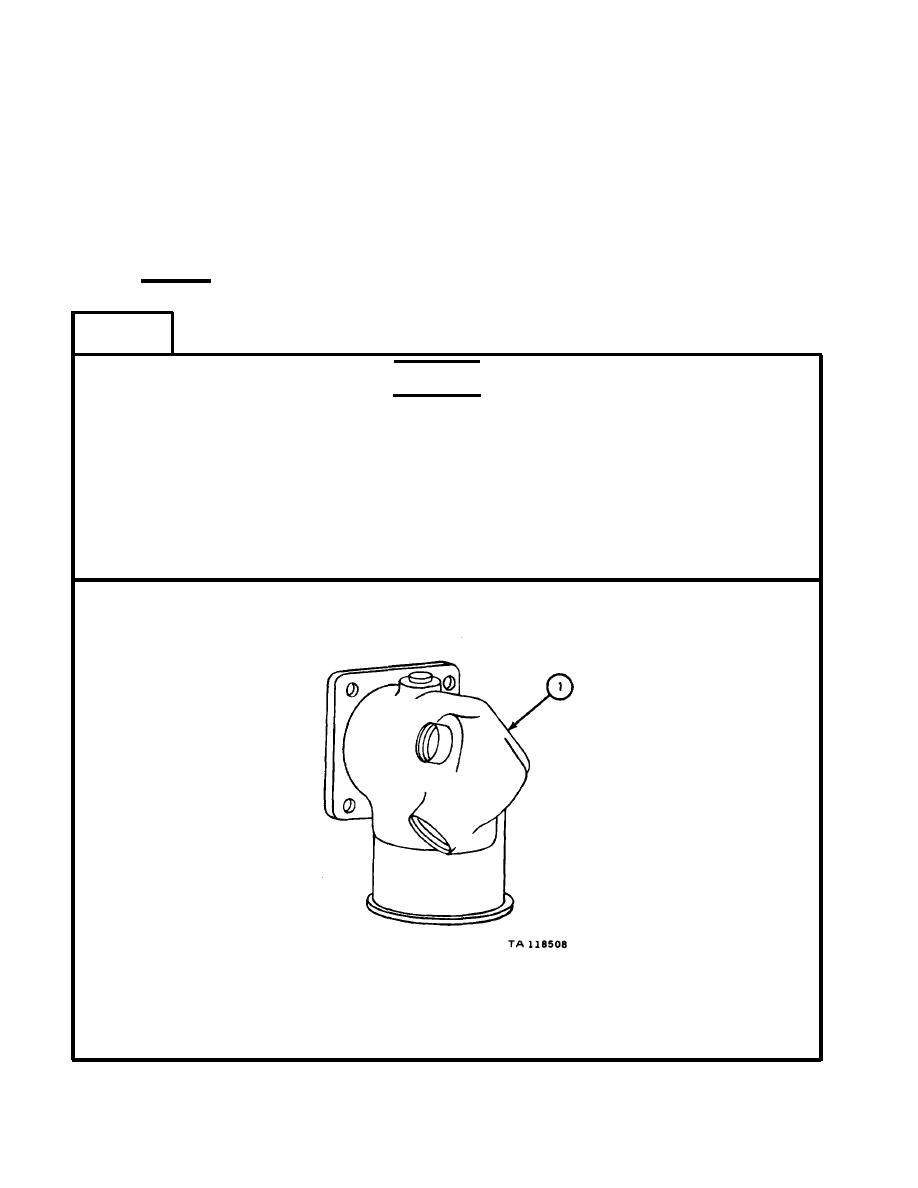 4-48.
INTAKE MANIFOLD ELBOW ASSEMBLY.
T h e r e are two different configurations of intake
m a n i f o l d elbow

assemblies.

E l b o w

assembly

used
o n engines LDS-465-1A, LDS-465-2, LD-465-1
a n d LD-465-1C is shown. This task is the same
f o r elbow assembly used on engine LDT-465-1C.
Dry cleaning solvent is flammable. Do not use near
an open flame. K e e p a fire extinguisher nearby when
s o l v e n t is

used.

U s e only in well-ventilated

places.
Failure to do this may result in injury to

personnel
a n d damage to equipment.
W a s h inner and outer surfaces of intake manifold assembly elbow (1) with dry
c l e a n i n g s o l v e n t . D r y with lint-free cloth.