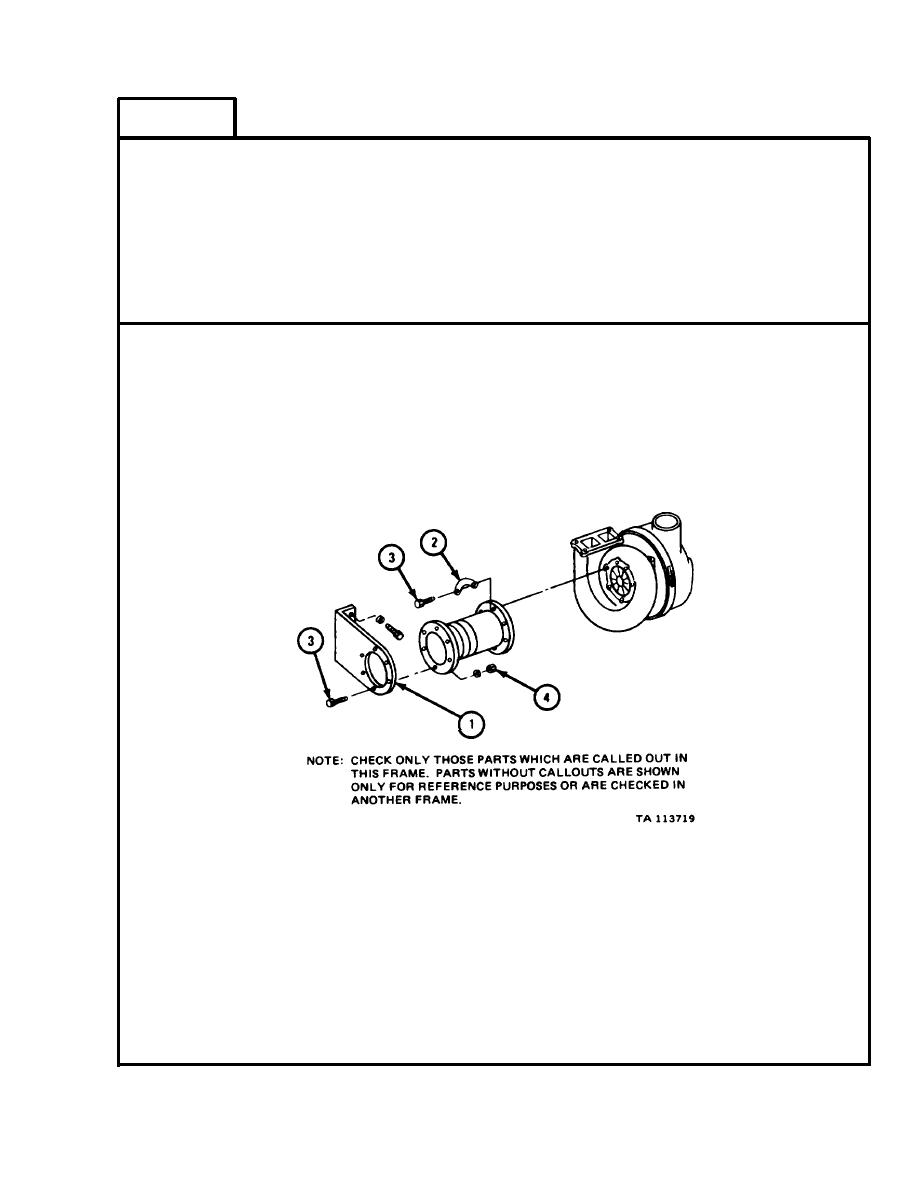 C h e c k that exhaust elbow support (1) is not cracked or bent. Fix small

bends.
C h e c k that three lockplates (2) have no dents or

cracks.

Take out minor
d e n t s . I f more repair is needed, get new

lockplates.
C h e c k that 15

screws

(3) and six nuts (4) are not stripped or crossthreaded.
I f

screws

or nuts are damaged, get new

ones.