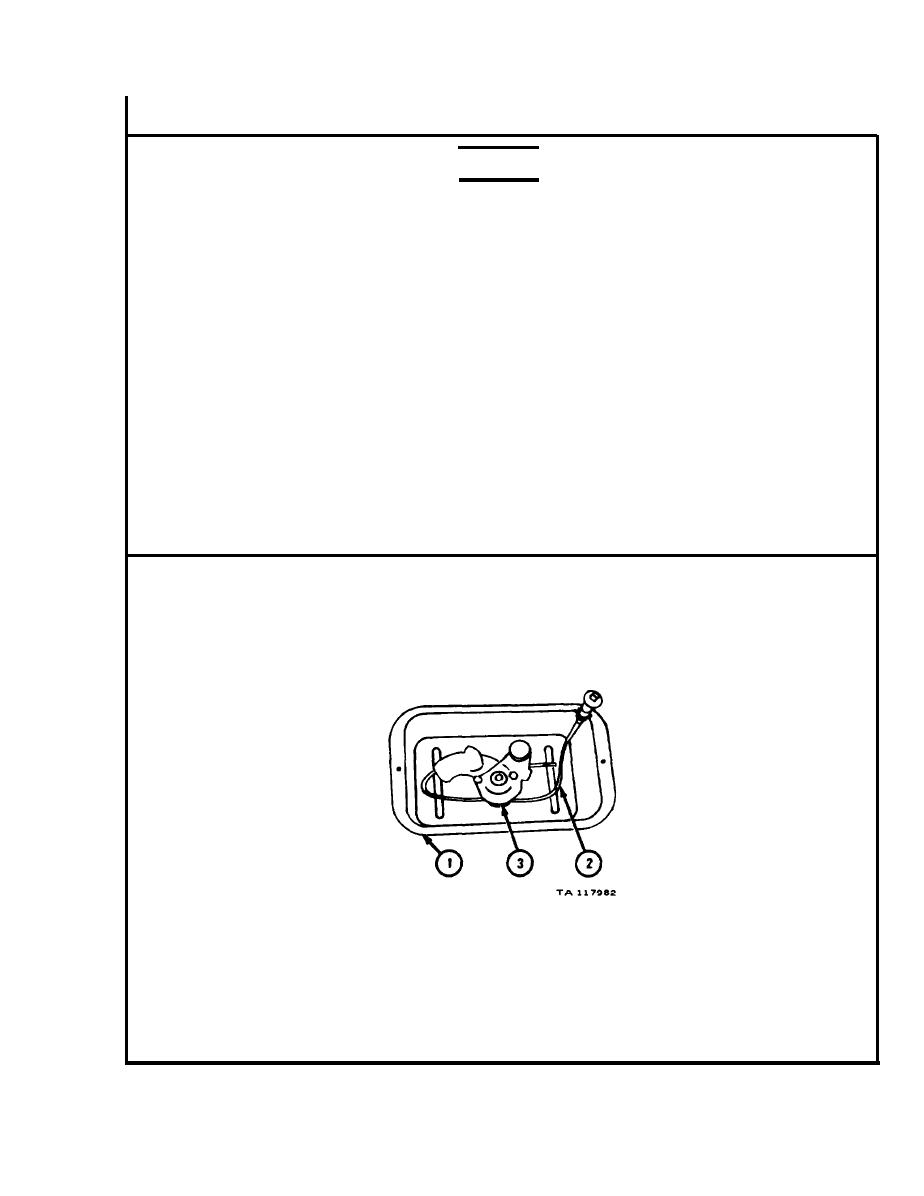 F a c e shields and gloves must be worn when using
h e a t e d cleaning compound. Work only in well-
v e n t i l a t e d area. Do not breathe in steam. Failure
t o use proper precautions may result in injury to
M i x cleaning compound in metal container (1). Put agitator (2) in container
a n d put in thermostat housing (3).
Set air supply at about 5 psi. Use hot plate or
o t h e r suitable heating element to boil cleaning

com-
P l a c e container (1) on hot plate and hook up air supply to agitator (2).
T u r n on heat and when cleaning compound starts to boil, turn on air supply.
A l l o w thermostat housing (3) to boil for about 30 minutes.
T u r n off air supply. Turn off heat.
R i n s e housing (3) in hot water.