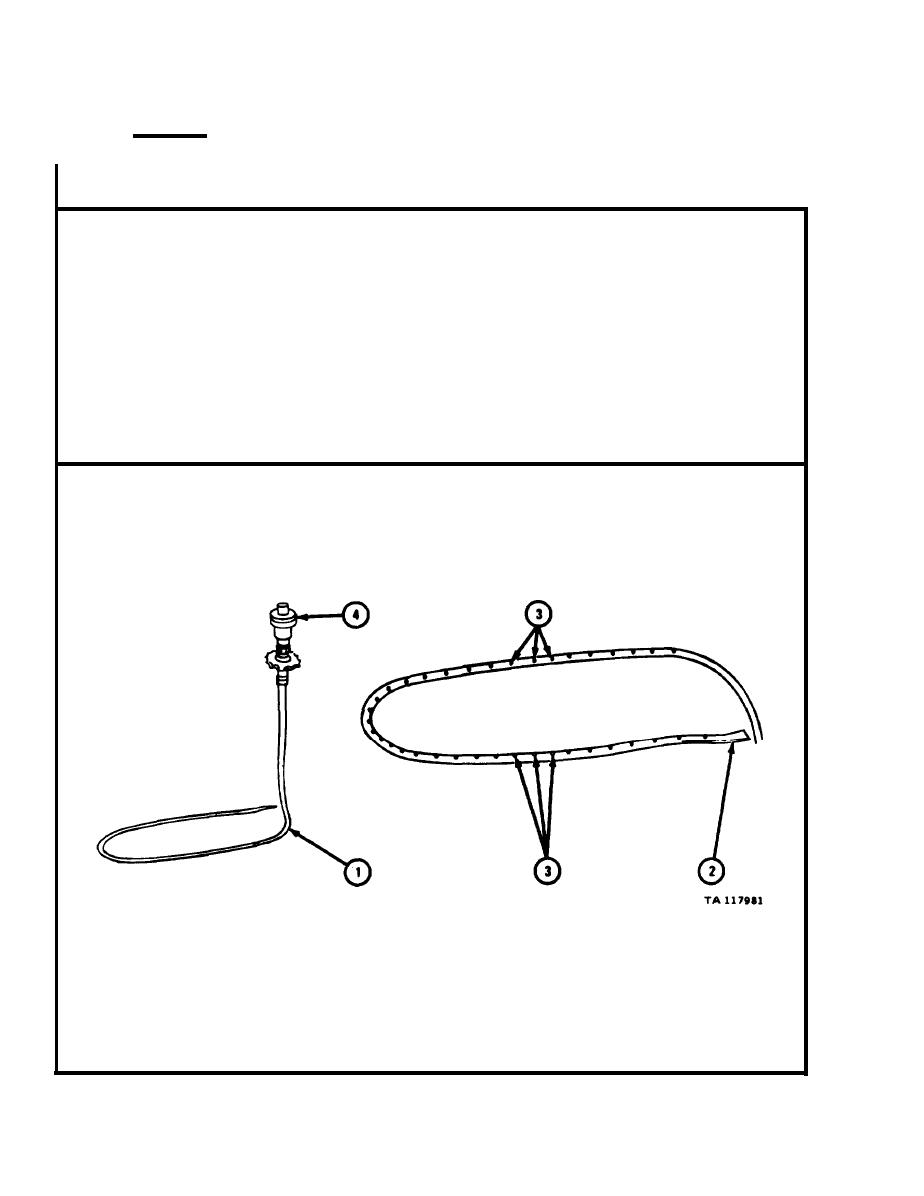 Purpose of agitators to stir cleaning compound while
i t i s b o i l i n g . T h e s e

steps

for fabrication of agitator
a r e general and may be altered if

necessary.
Cut about two feet of

copper

tube (1) and

seal

one end (2) by flattening with
C o i l tube (1) as shown and drill small holes (3) about 1/2 inch apart along
u n d e r s i d e of coiled end.
P u t fitting (4) on other end of tube (1).