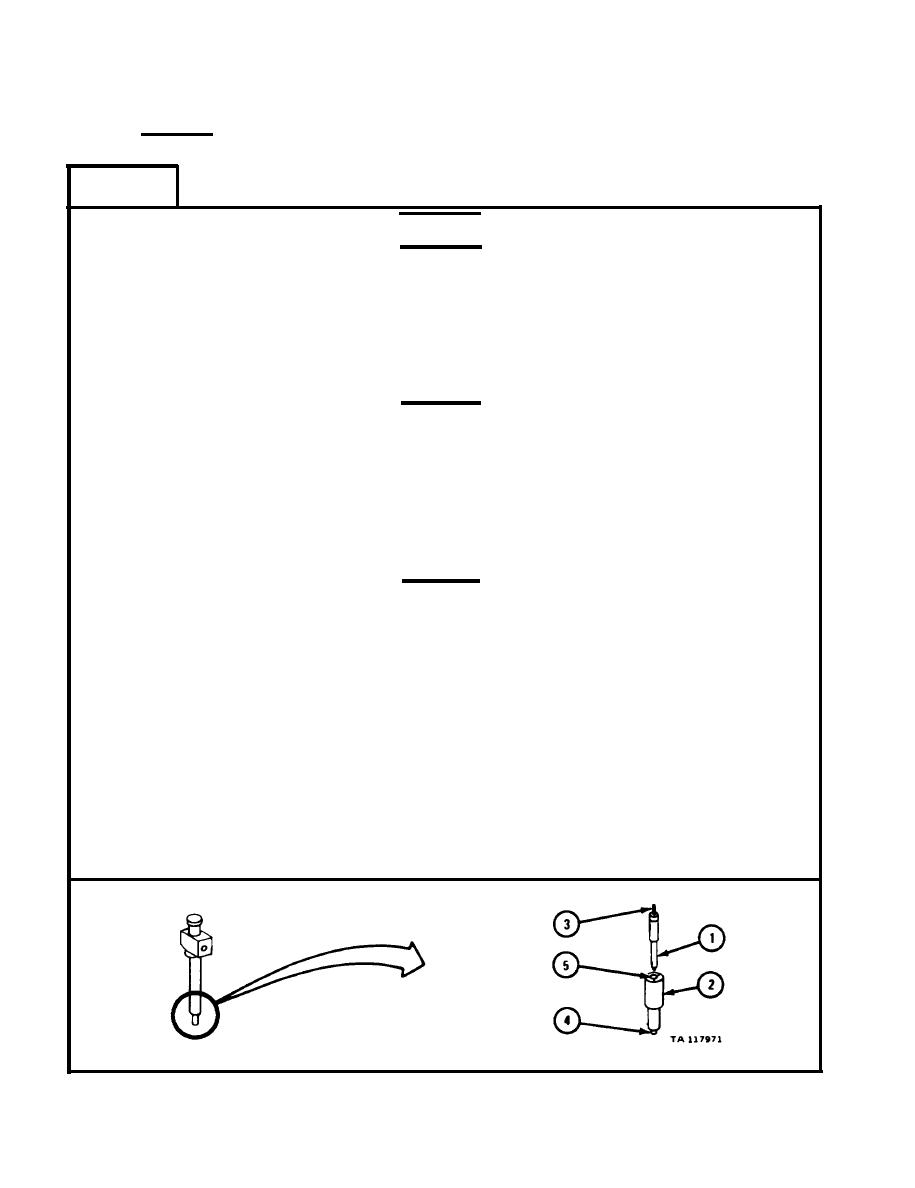 Carbon removing solvent is flammable. Do not use near
an open flame. K e e p a fire extinguisher nearby when
s o l v e n t is

used.

U s e only in well-ventilated

places.
F a i l u r e to do this may result in injury to personnel
a n d damage to equipment.
S o a k valve (1) and

nozzle

body (2) in carbon removing solvent.
Do not

scrape

carbon from valve (1) or inner surface
o f body (2) with any sharp tool, abrasive material or
w i r e brush. H i g h l y polished surfaces may be severely
U s i n g soft cloth and mutton tallow, clean valve (1). Valve (1) may be held by
s t e m (3) in a revolving chuck while cleaning. C l e a n off carbon with a

piece

of
soft

wood well

soaked

in

oil.
Use care while probing with cleaning wire to keep
f r o m breaking wire. It may be

impossible

to take out
b r o k e n

pieces

of wire from part being

cleaned.
C l e a n carbon from spray

nozzle

hole (4) in

nozzle

body (2) by probing with
U s i n g probe made of soft wood well soaked in oil, clean inside (5) of

nozzle
b o d y ( 2 ) . P o i n t of wood probe should match angle of seat for valve (1).
C l e a n outer surfaces of

nozzle

body (2) with a soft cloth soaked in carbon
IF CLEANING ADJUSTING SCREW-TYPE FUEL INJECTOR NOZZLE AND HOLDER
IF CLEANING SHIM-TYPE FUEL INJECTOR NOZZLE AND HOLDER ASSEMBLY,