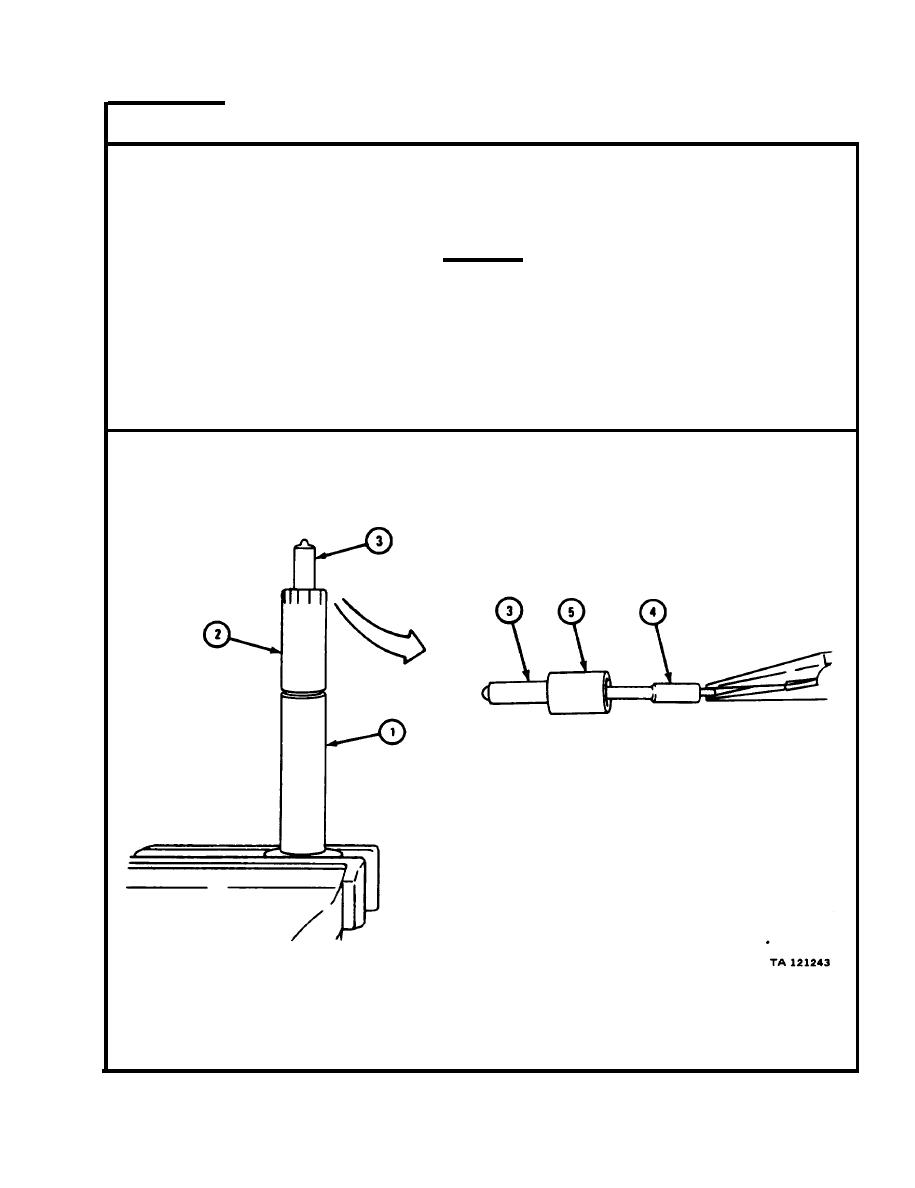 P u t

nozzle

holder (1) in vise, as shown.
Take off nozzle capnut (2).
T a k e off

nozzle

body (3) and valve (4).
Do not touch valve (4) with hands. Oil may rub off
c a u s i n g a sticking valve which can damage equipment.
D o not let polished surface of valve or

nozzle

body (5)
t o u c h any hard surfaces. Nicks or scratches can damage
H o l d valve (4) with pliers, as shown, and pull out.