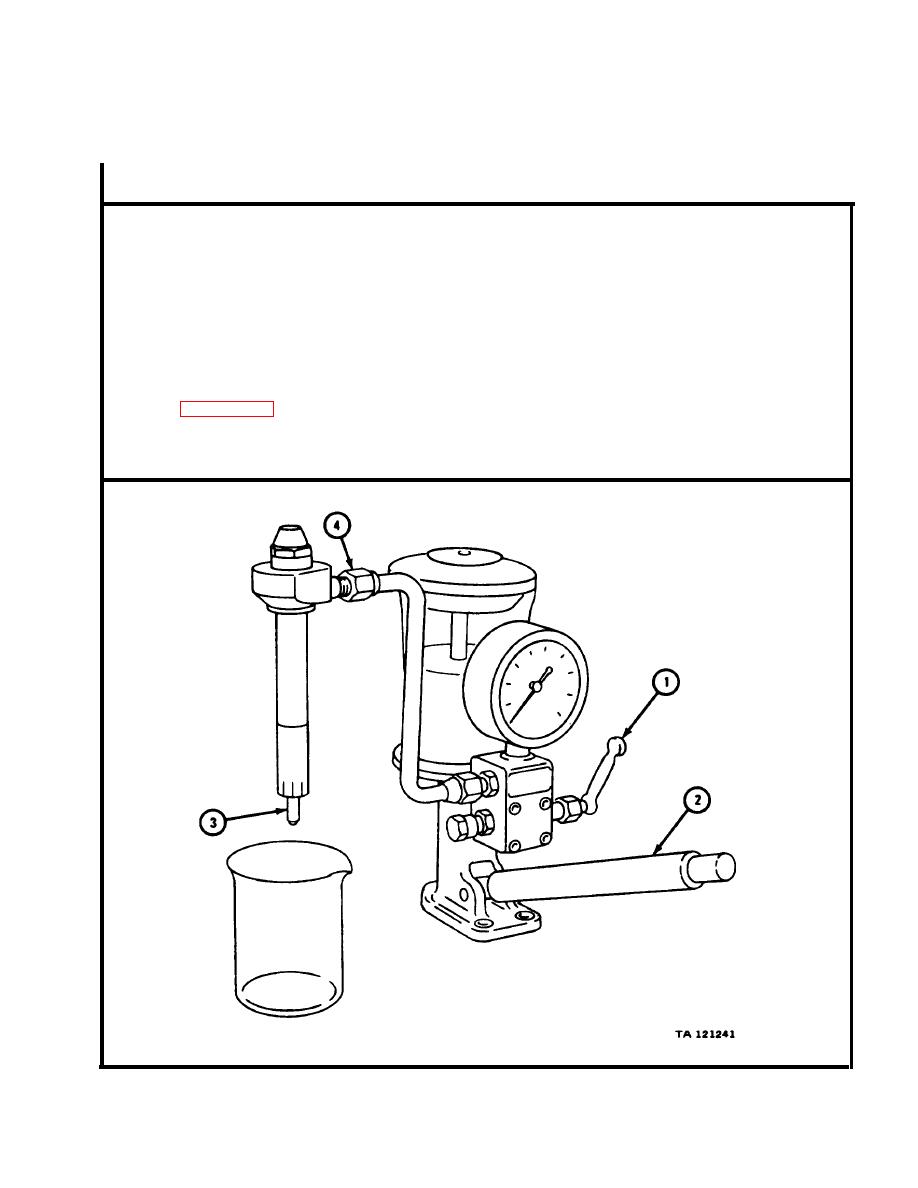 (4) Nozzle chatter check.
Chatter is a normal sound that happens when the valve
i s open and the valve seat surface is

clean.
M a k e sure pressure gate valve (1) is

closed.
P u m p handle (2) and

check

that a fine spray

comes

out of

nozzle

(3) and a
c h a t t e r sound is heard at each stroke.
Do

step

2 several

times.

I f spray

does

not

come

out or chatter sound only
happens sometimes, disassemble, clean and inspect, and repair nozzle. Refer
U n s c r e w connector tube (4) and take off

nozzle

and holder

assembly.