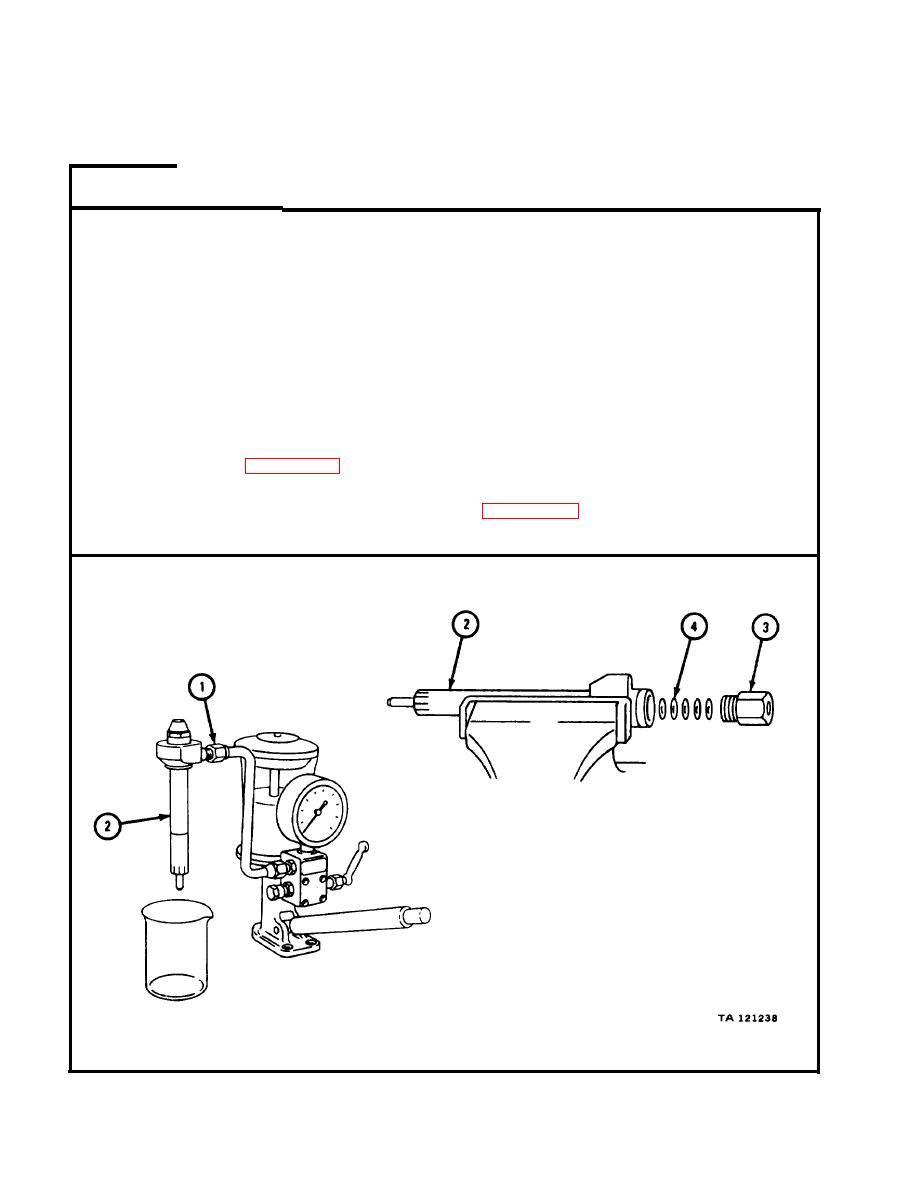 ( b ) A d j u s t m e n t o f shim type

nozzle.
Unscrew connector tube (1) and takeoff nozzle and holder assembly (2).
P u t

nozzle

and holder assembly (2) in soft-jawed vise.
Add shims to increase pressure and take off shims to
d e c r e a s e p r e s s u r e . A

0.001-inch

shim

will

change

the
opening pressure about 150 psi. Pressure opening
should be between 3050 to 3150

psi.
A d d or take off shims (4) to increase or

decrease

pressure.
P u t on cap (3) and tighten to 40 to 45 pound-feet.
T a k e

nozzle

and holder assembly (2) out of vise. Do

nozzle

opening pressure
D o

steps

1 through 5 again until pressure is right. If not,

disassemble,

clean
and inspect, and repair nozzle. Refer to para 4-40b, c, and d.