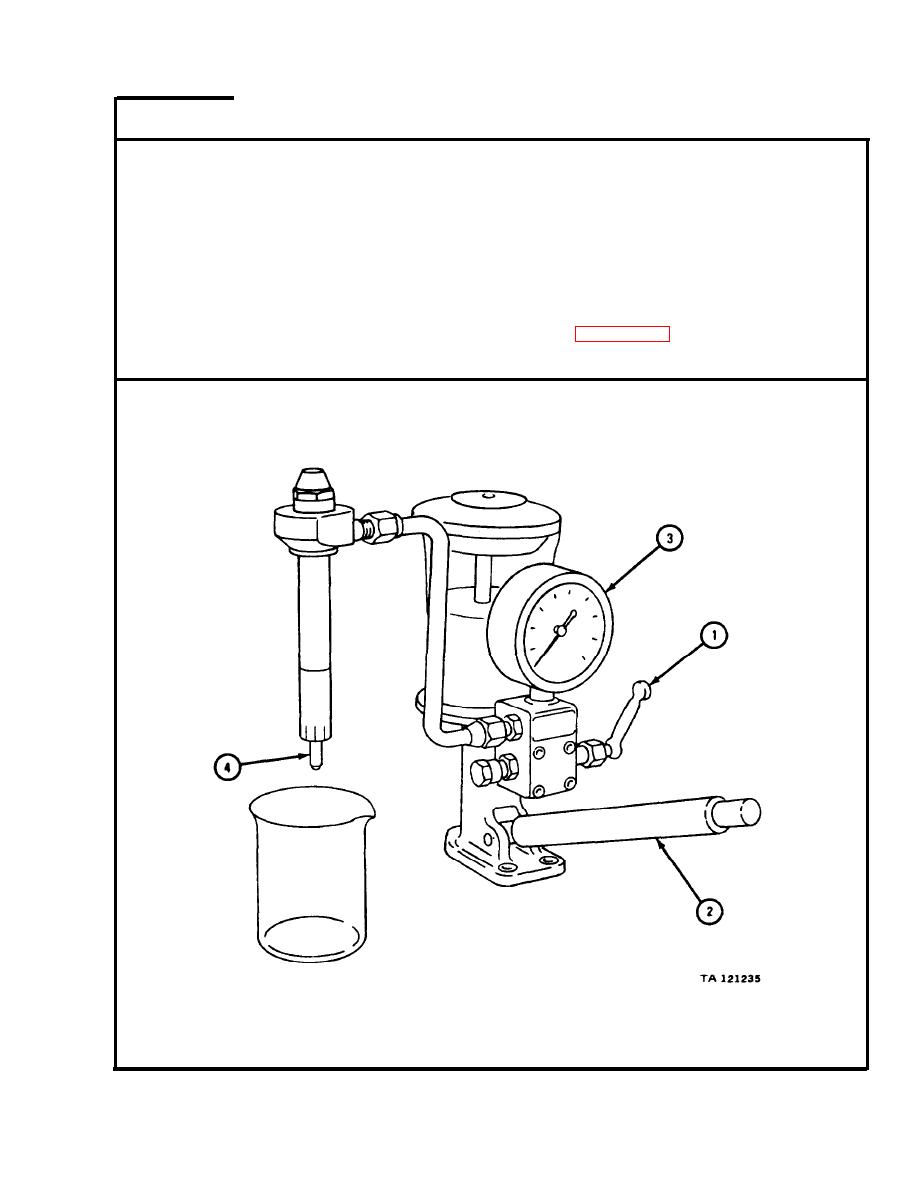 Open pressure gate valve (1).
N e w

nozzles

should open
between 3050 to 3150 psi. Used
n o z z l e s should open at a
minimum of 2800 psi. There
a 300 psi difference between any
two

nozzles

in a

complete
P u m p handle (2) and note pressure on gage (3) when

nozzle

(4) opens and
s p r a y

comes

out. I f

nozzle

does

not open within ranges noted above, do
nozzle opening pressure adjustment. Refer to para 4-40a (1).