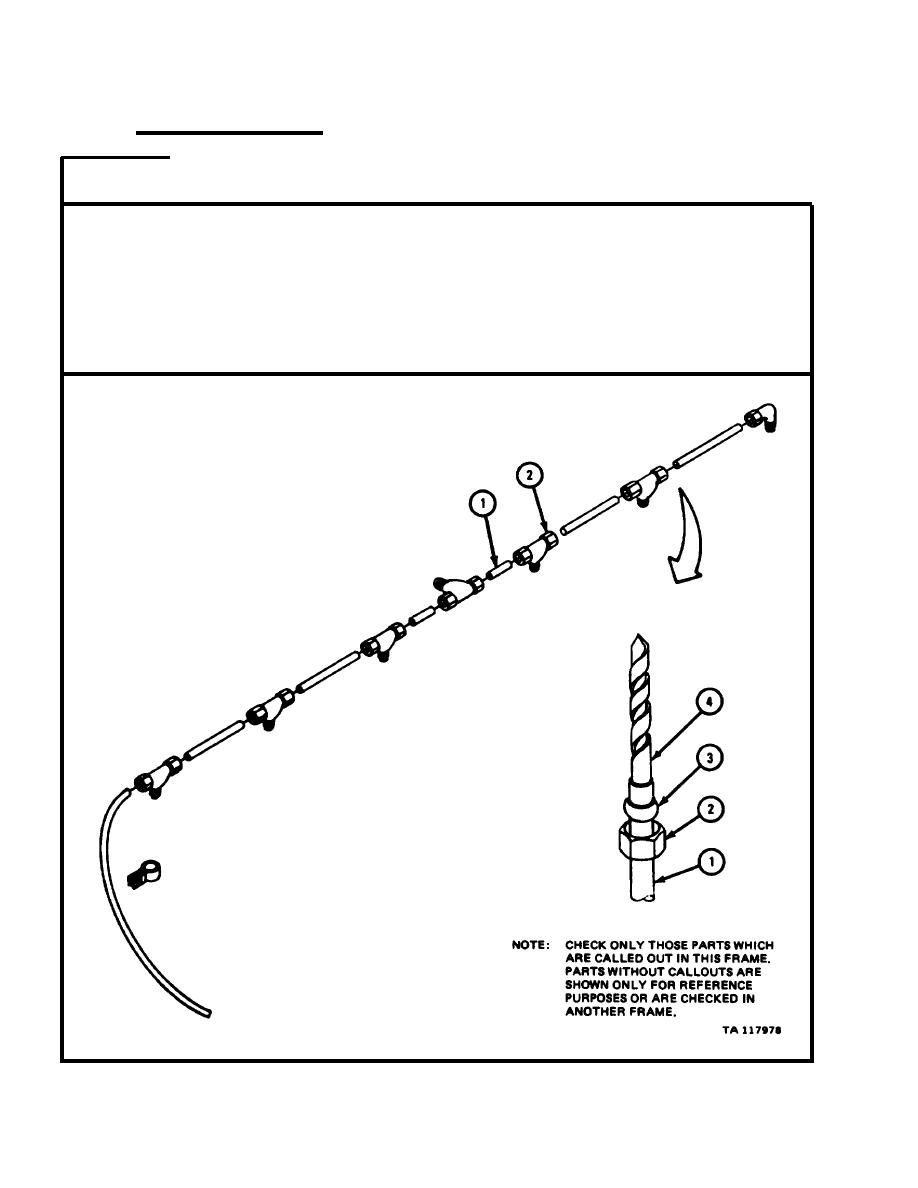 I n s p e c t i o n and Repair.
C h e c k that plastic tubes (1) have no

cracks,

kinks, brittleness or evidence of
l e a k i n g around tube nuts (2). Throw away tubes if they are cracked or
d a m a g e d or if tube nuts are stripped or damaged.
C h e c k tubes (1) for internal diameter being

squeezed

closed

at tube nut
f e r r u l e (3). A No. 28 drill shank (4) may be used as a gage and must

pass
through the restricted area.