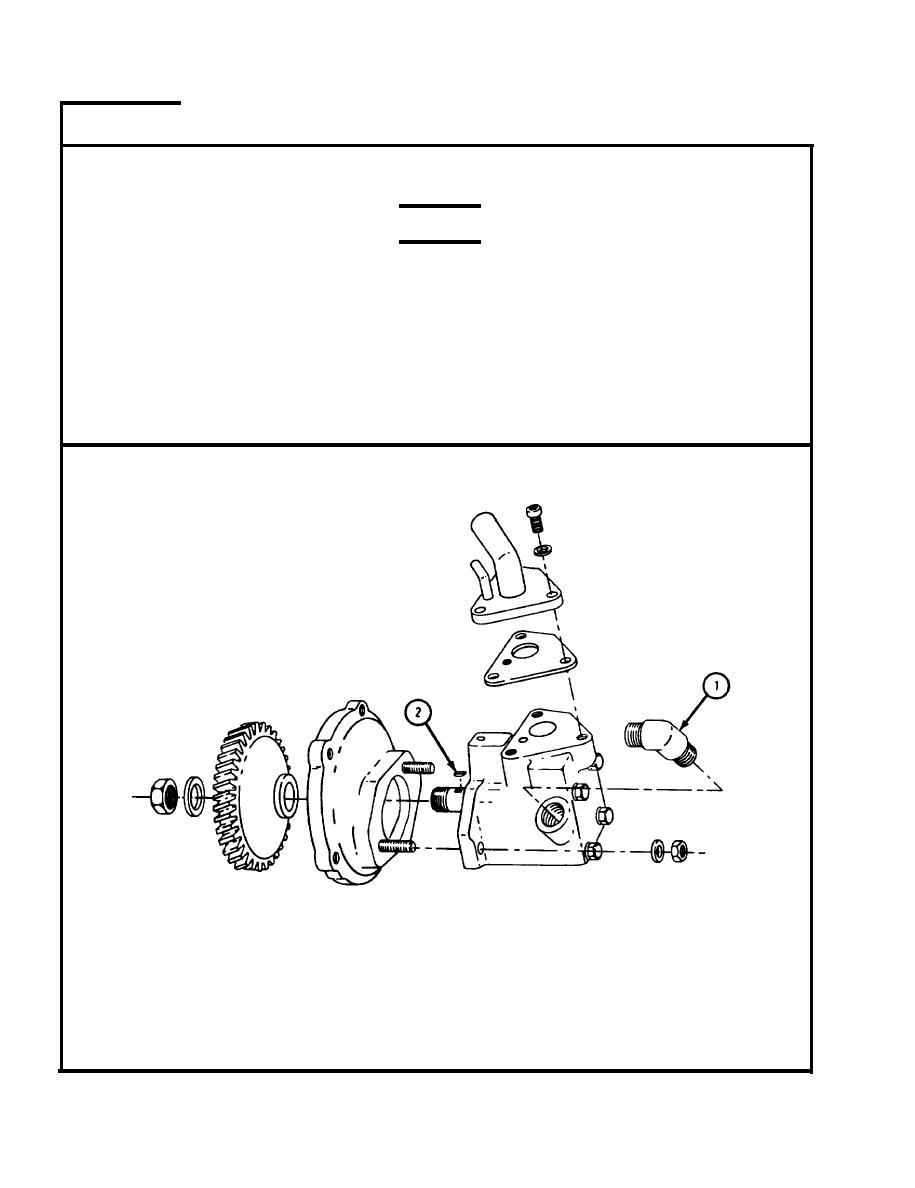 C h e c k that elbow (1) is not

cracked,

bent or damaged in any other way. If
e l b o w is damaged, get a new part.
D r y cleaning solvent is flammable. Do not use near
an open flame. K e e p a fire extinguisher nearby when
s o l v e n t is

used.

Use

only

in well

en-ventilated

places.
Failure to do this may result in injury to

personnel
a n d damage to equipment.
Check that woodruff key (2) is not cracked, chipped, nicked, burred or
w o r n . T a k e out minor nicks or burrs with fine mill file or

crocus

cloth
d i p p e d in dry cleaning solvent. I f more repair is needed, get a new part,
CHECK
ONLY
THOSE
PARTS
WHICH
ARE

CALLED

OUT

IN

THIS

FRAME.
PARTS
WITHOUT
CALLOUTS
ARE
PURPOSES

OR

ARE

CHECKED

IN