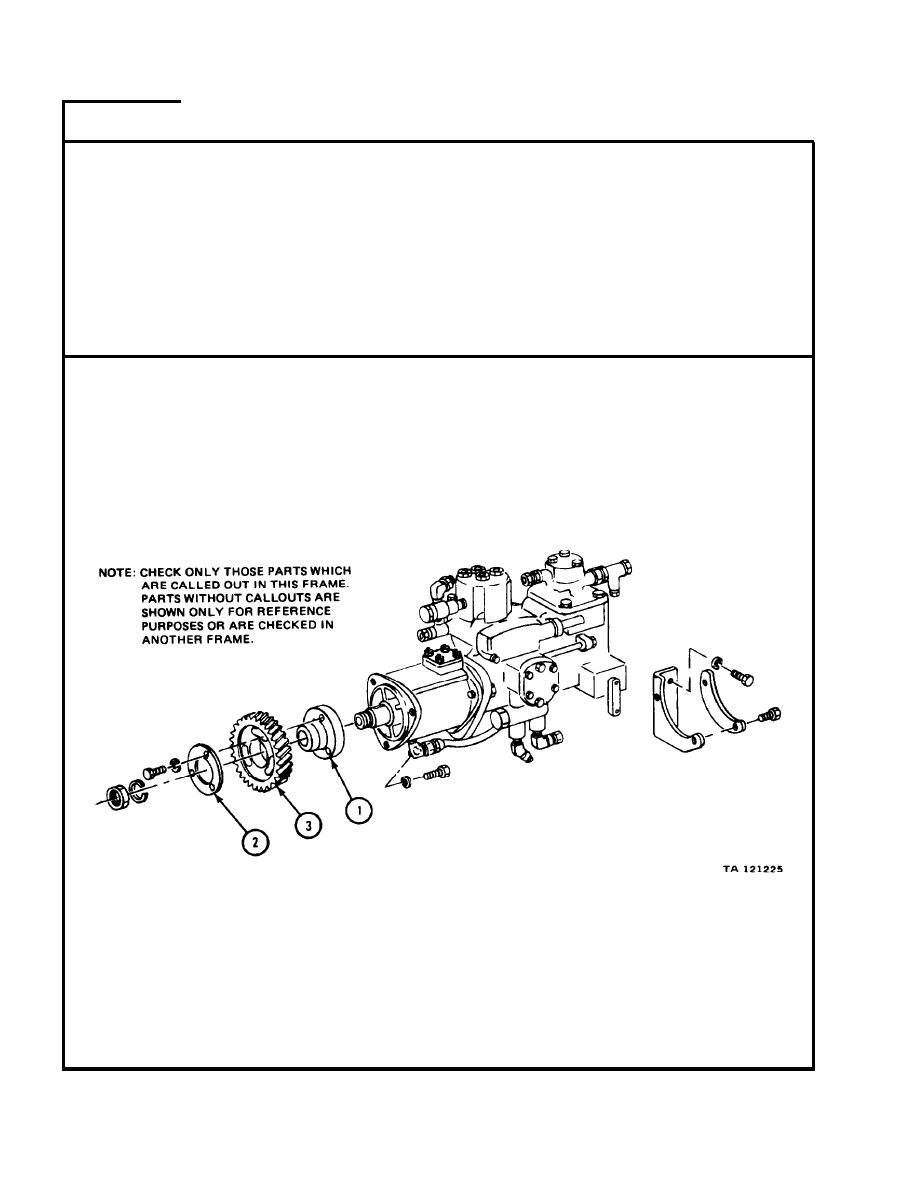 C h e c k that shaft coupling (1) is not bent, cracked or crossthreaded. Fix
m i n o r thread damage with a tap. If more repair is needed, get a new shaft
C h e c k that retaining plate (2) is not bent, cracked or damaged in any other
w a y . If repair is needed, get a new retaining plate.
Check that gear (3) is not cracked, chipped, scratched or badly worn.
T a k e out minor

scratches

or burrs with a fine mill file. If more repair is
n e e d e d , get a new gear.