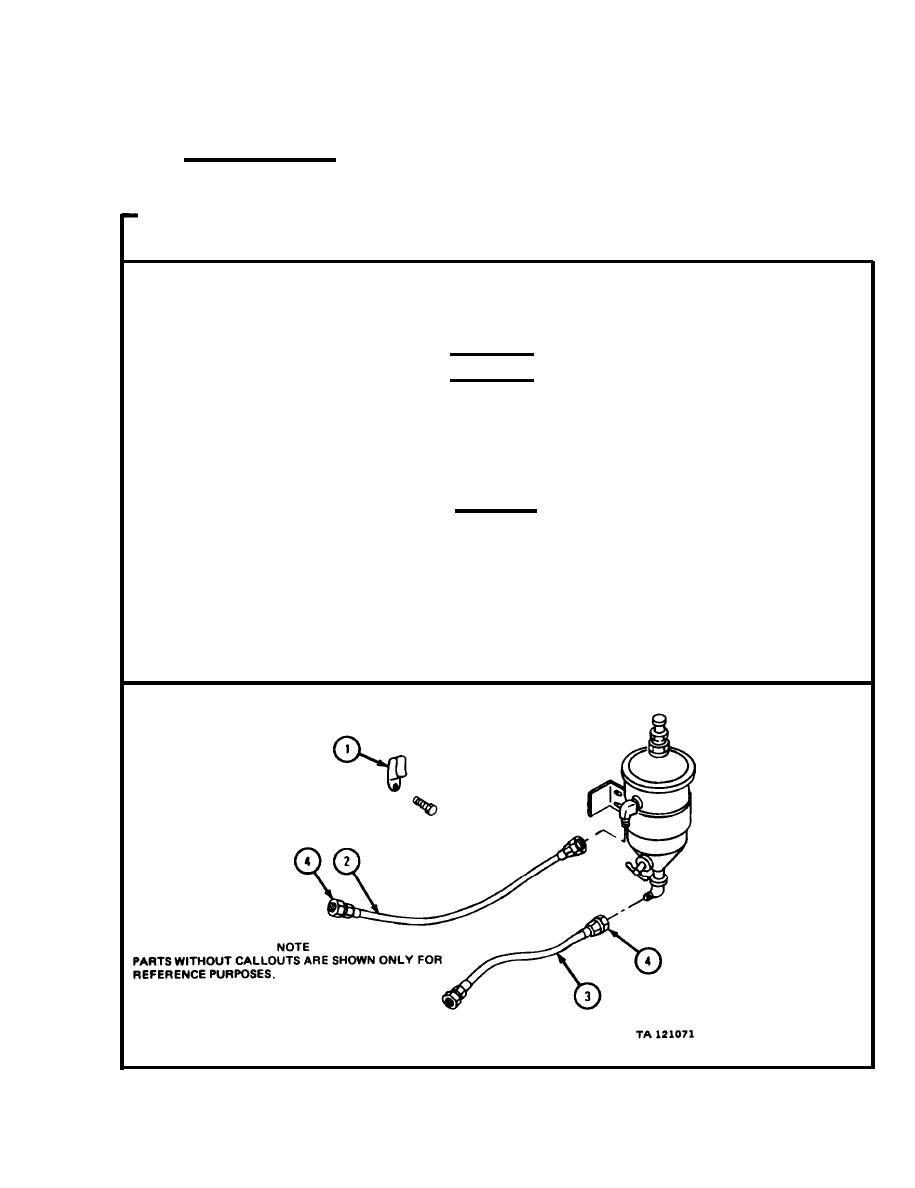 T a k e clamp (1) off

hoses

(2 and 3).
C l e a n inside and outside of two tubes (2 and 3) with

soapy

water and dry
Dry cleaning solvent is flammable. Do not use
n e a r an open flame. Keep a fire extinguisher nearby
w h e n solvent is

used.

Use only in well-ventilated
Failure to do this may result in injury to
p e r s o n n e l and damage to equipment.
Do not let dry cleaning solvent touch two

hoses
( 2 and 3).

Hoses

will dry out, rot, and need
If dry cleaning solvent

splashes

on
h o s e s , dry them with clean cloth.
C l e a n clamp (1) and four tube nuts (4) with dry cleaning solvent. Use a
s t i f f brush
-
to take off sludge or gum

deposits.
-
Dry with clean cloth.