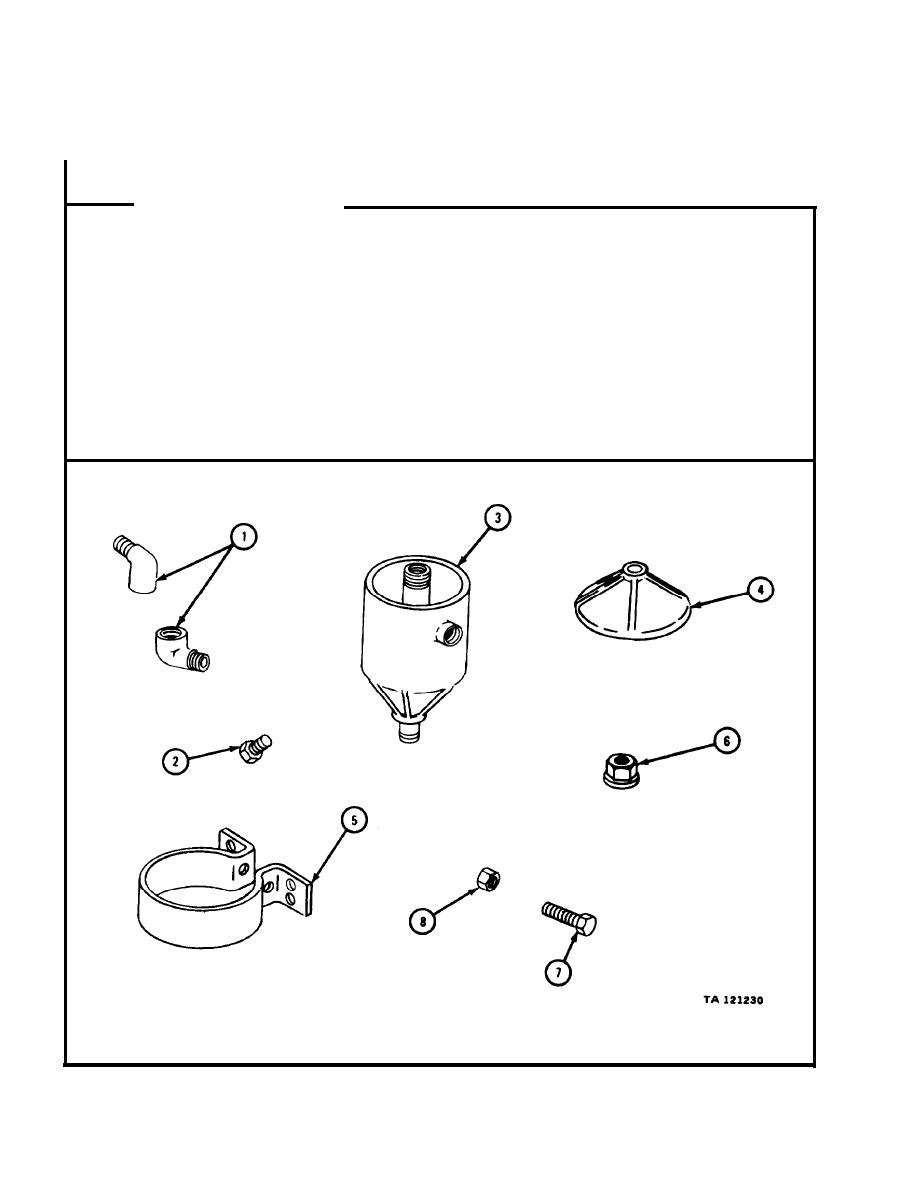 (3) Inspection and repair.
C h e c k that two elbows (1) and drain plug (2) do not have any damaged
t h r e a d s . Repair internal threads with a tap and repair external threads
with a file. If parts have damage which cannot be repaired with a tap
C h e c k that filter housing (3) and filter housing cover (4) have no dents and
If parts are damaged, get new

ones.
C h e c k that bracket (5) is not damaged. Repair minor damage by straightening
o r welding. If bracket has major damage, get new

one.
Check nut (6), screw (7), and locknut (8) for stripped threads. If parts
are stripped, get new ones.