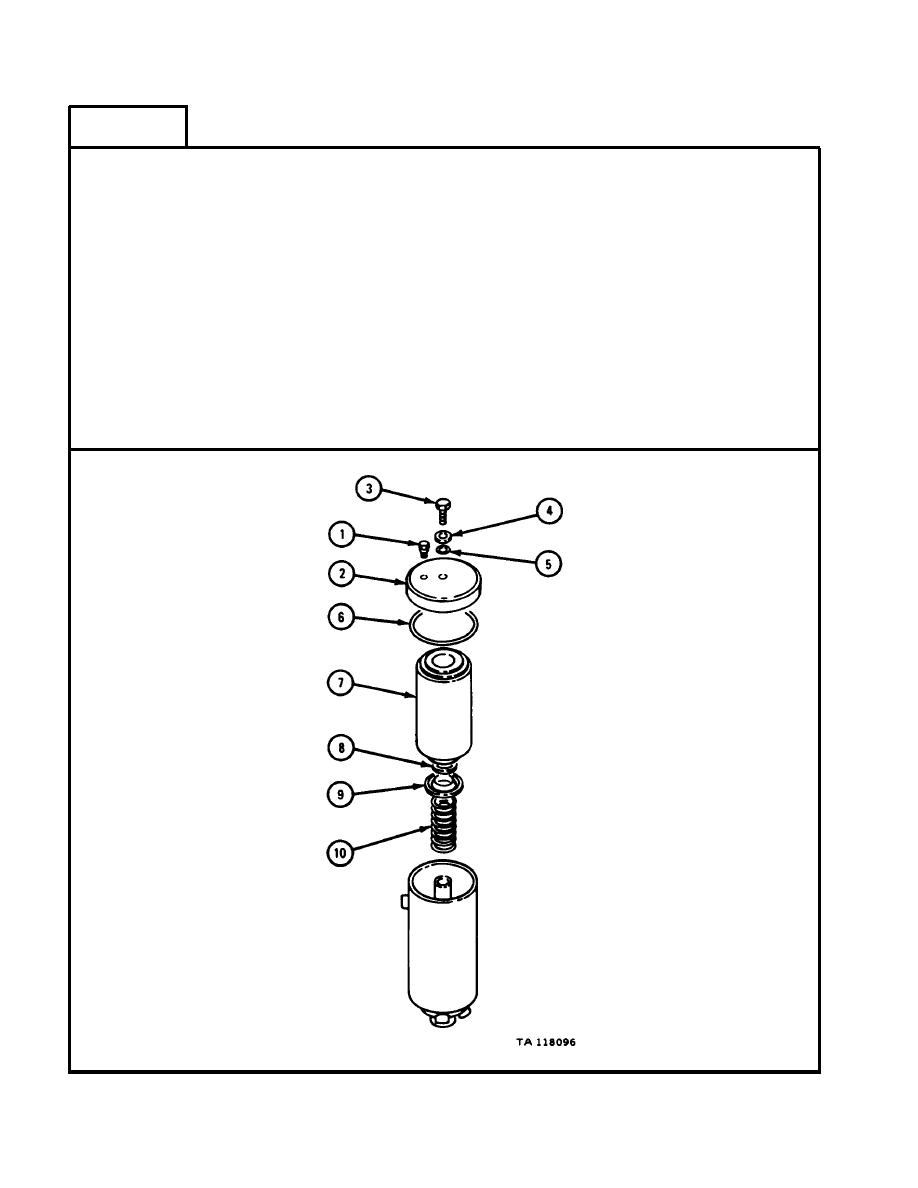 T a k e bleeder valve (1) out of filter assembly cover (2).
T a k e screw (3) out of cover (2).
Take off flat washer (4) and gasket (5).
Take out and throw away gasket (6).
T a k e off and throw away preformed packing (8).
D o

steps

1 through 8 again for other fuel filter

assembly.