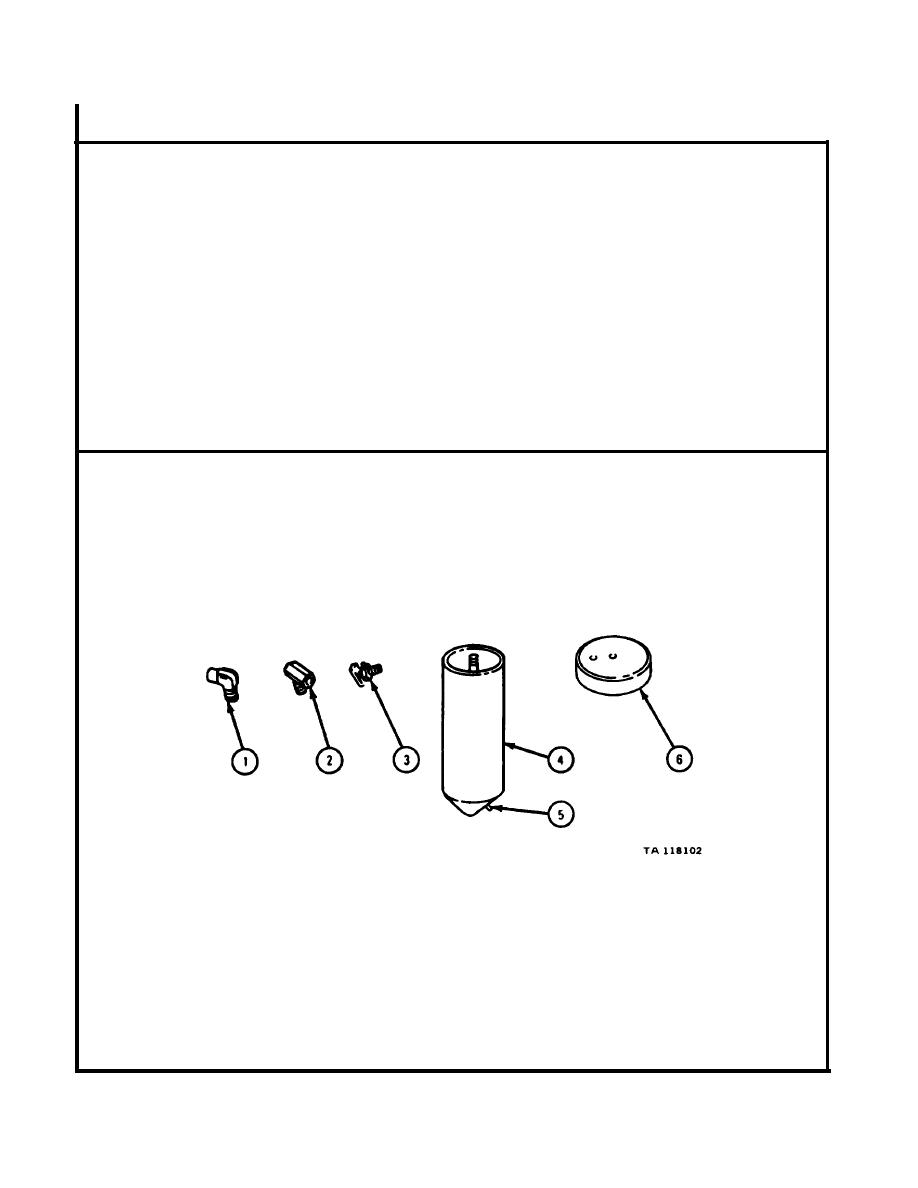 C h e c k four elbows (1), tee fitting (2), two drain

cocks

(3), and two filter
b o d i e s (4) for damaged threads. Repair threads having minor damage with
f i l e . Get new parts if damaged threads cannot be repaired with file.
C h e c k two drain

cocks

(3) for open fuel passage. If clogged, clean passage
Get a new drain

cock

if

passage

cannot be

opened.
Check two filter bodies (4) for open drain outlets (5). If clogged, clean
o u t l e t s with wire. Get a new filter body if drain cannot be opened.
Check filter body cover (6) for damaged threads. Repair threads having minor
Get a new cover if damaged threads cannot be repaired with
C h e c k two filter

bodies

(4) for

cracks

and dents. If damaged, get new filter