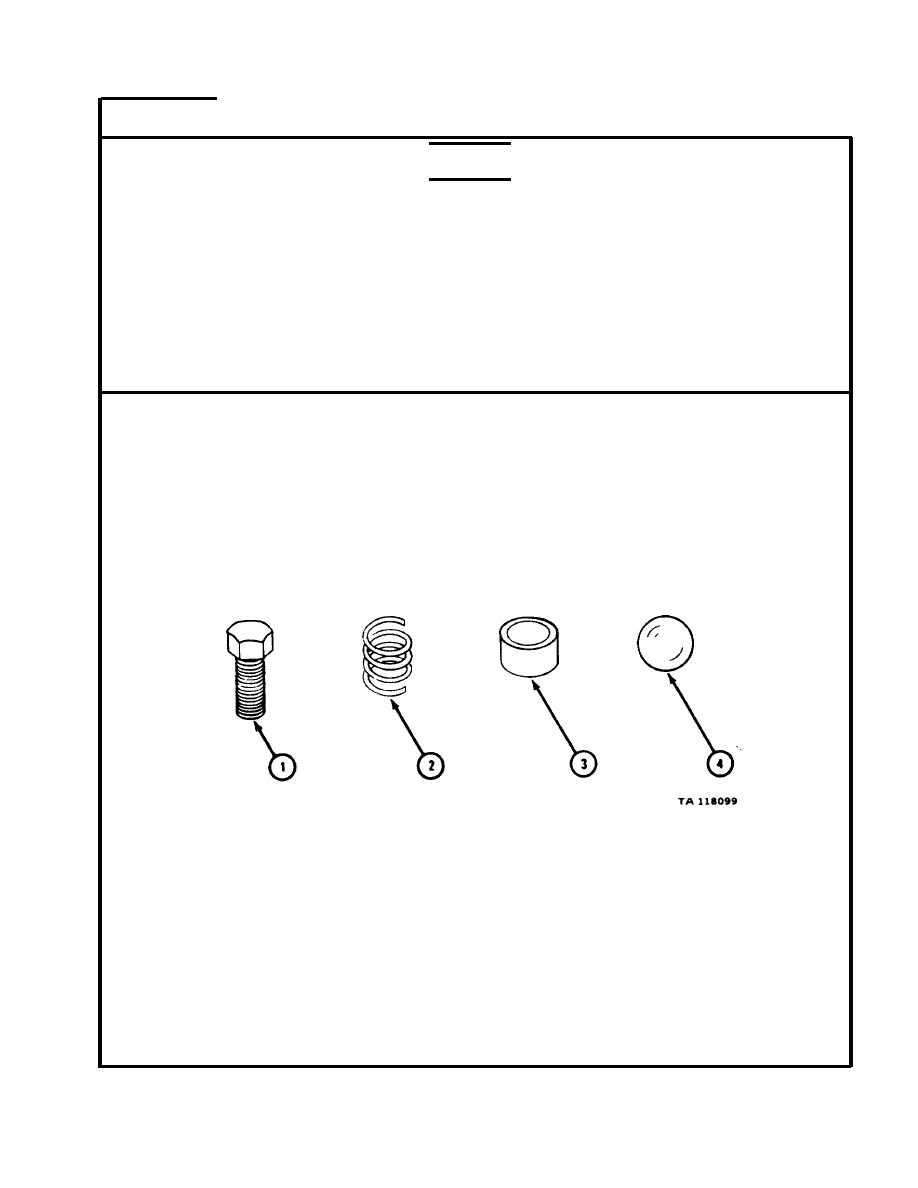 D r y cleaning solvent is flammable. Do not use near
a n open flame. Keep a fire extinguisher nearby when
s o l v e n t is

used.

Use only in well-ventilated

places.
Failure to do this may result in injury to

personnel
a n d damage to equipment.
W a s h relief plug (1), spring (2), and relief valve (3) or ball (4) with dry
D r y all parts with lint-free cloth.