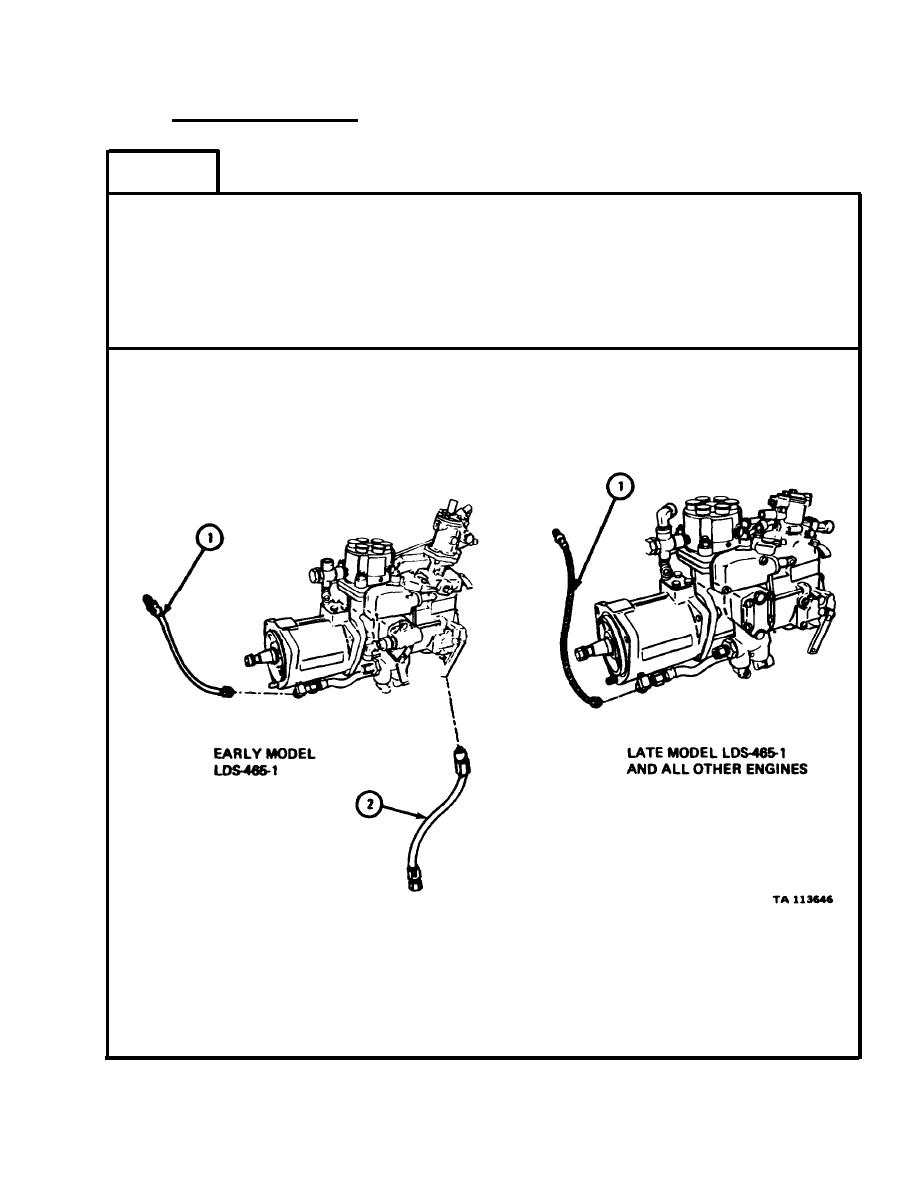 b. Inspection and Repair.
C h e c k that all threaded parts are not stripped or crossthreaded. Take out
m i n o r thread damage with thread chaser or tap. If more repair is needed,
2 . Check that oil

hose

(1) or two oil

hoses

(1 and 2) are not

cracked,

dried out
o r damaged in any other way. I f oil

hoses

are damaged, get new

ones.