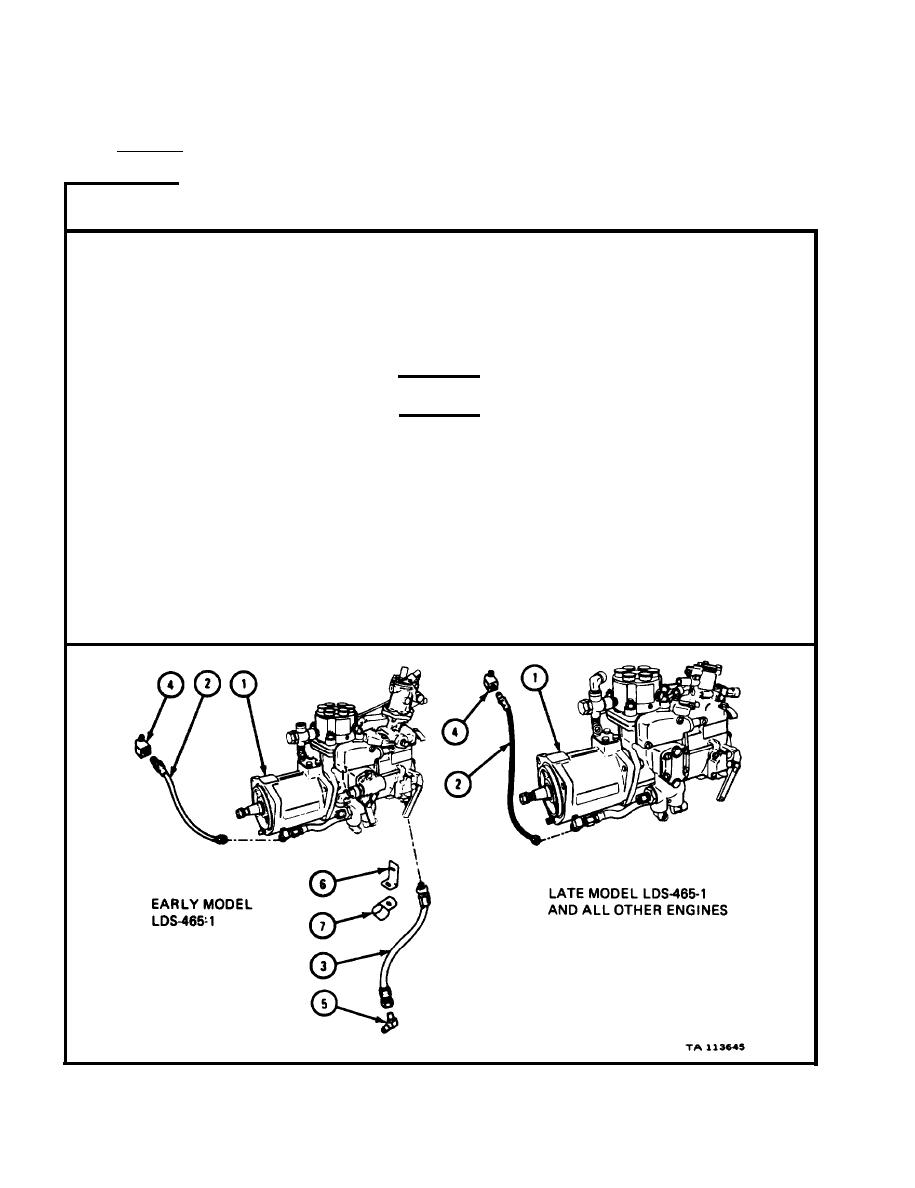 FUEL INJECTION PUMP OIL HOSE.
u s e two oil

hoses

(2 and 3). Late model LDS-465-1
f u e l injection pumps and fuel injection pumps for all
o t h e r engines use only one oil

hose

(2).
Clean oil h o s e (2) or two oil

hoses

(2 and 3) with

soap

and water.
Dry cleaning solvent is flammable. Do not use near
an open flame. K e e p a fire extinguisher nearby when
s o l v e n t is

used.

U s e only in well-ventilated

places.
Failure to do this may result in injury to

personnel
a n d damage to equipment.
C l e a n elbow (4) with dry cleaning solvent. Dry with clean cloth.
I f working on early model LDS-465-1 with two

hoses

(2 and 3), clean elbow (5),
b r a c k e t (6), and loop clamp (7) with dry cleaning solvent. Dry with clean