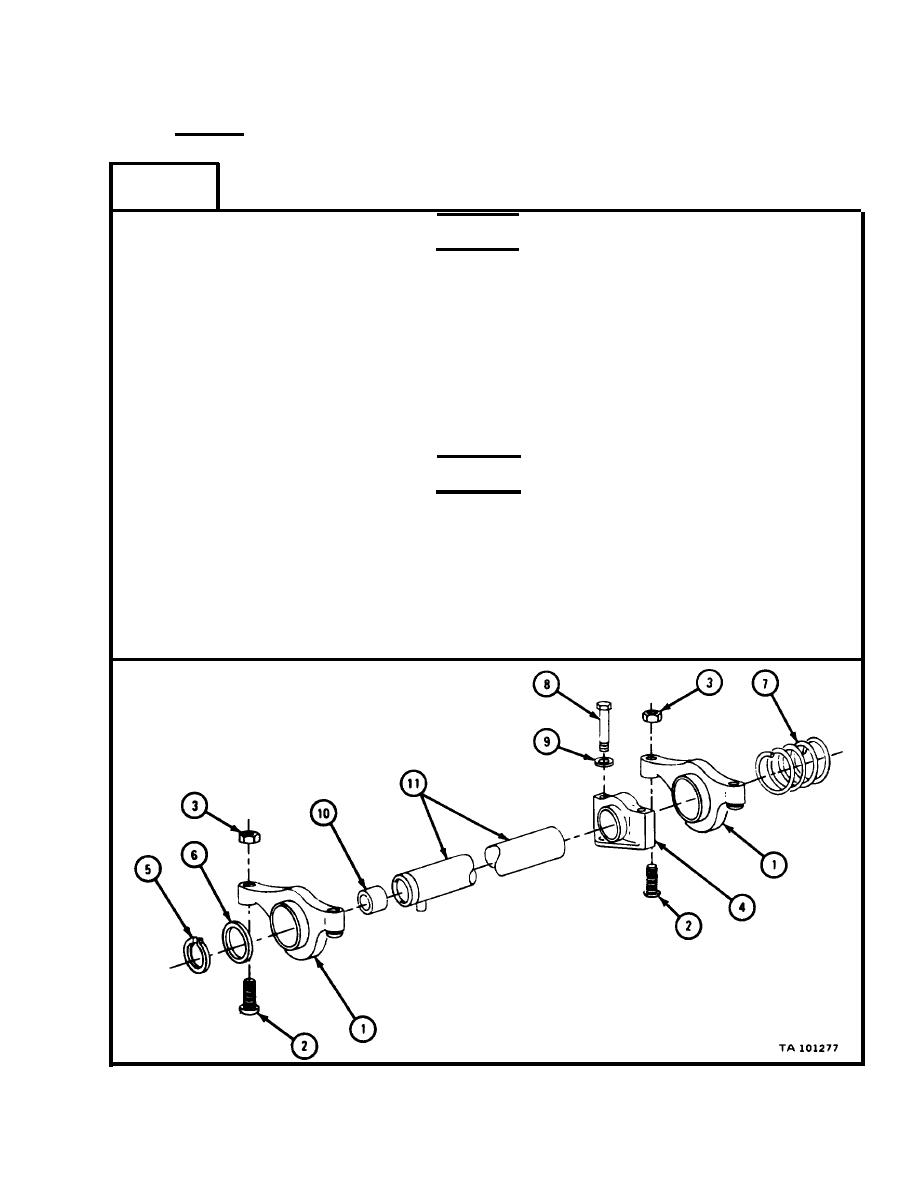 D r y cleaning solvent is flammable. Do not use near
an open flame. K e e p a fire extinguisher nearby when
s o l v e n t is

used.

U s e only in well-ventilated

places.
Failure to do this may result in injury to

personnel
a n d damage to equipment.
C l e a n six rocker arms (1), six valve adjusting

screws

(2), six valve adjusting
n u t s (3), three rocker arm shaft supports (4), two retaining rings (5), two
t h r u s t washers (6), two thrust springs (7), six mounting bolts (8), six lock-
w a s h e r s (9), two plugs (10), and rocker arm shaft (11) in dry cleaning solvent,
C l e a n off sludge and gum

deposits

with a stiff brush. Dry with clean rags.
Eye shields must be worn when using

compressed

air.
E y e injury can occur if

eye

shields are not

used.
C l e a n out all oil

passages

in six rocker arms (1), front and rear rocker arm
s h a f t supports (4), and rocker arm shaft (11) using brass wire probes. Flush
a l l oil

passages

with dry cleaning solvent. Blow all oil

passages

dry with

com-