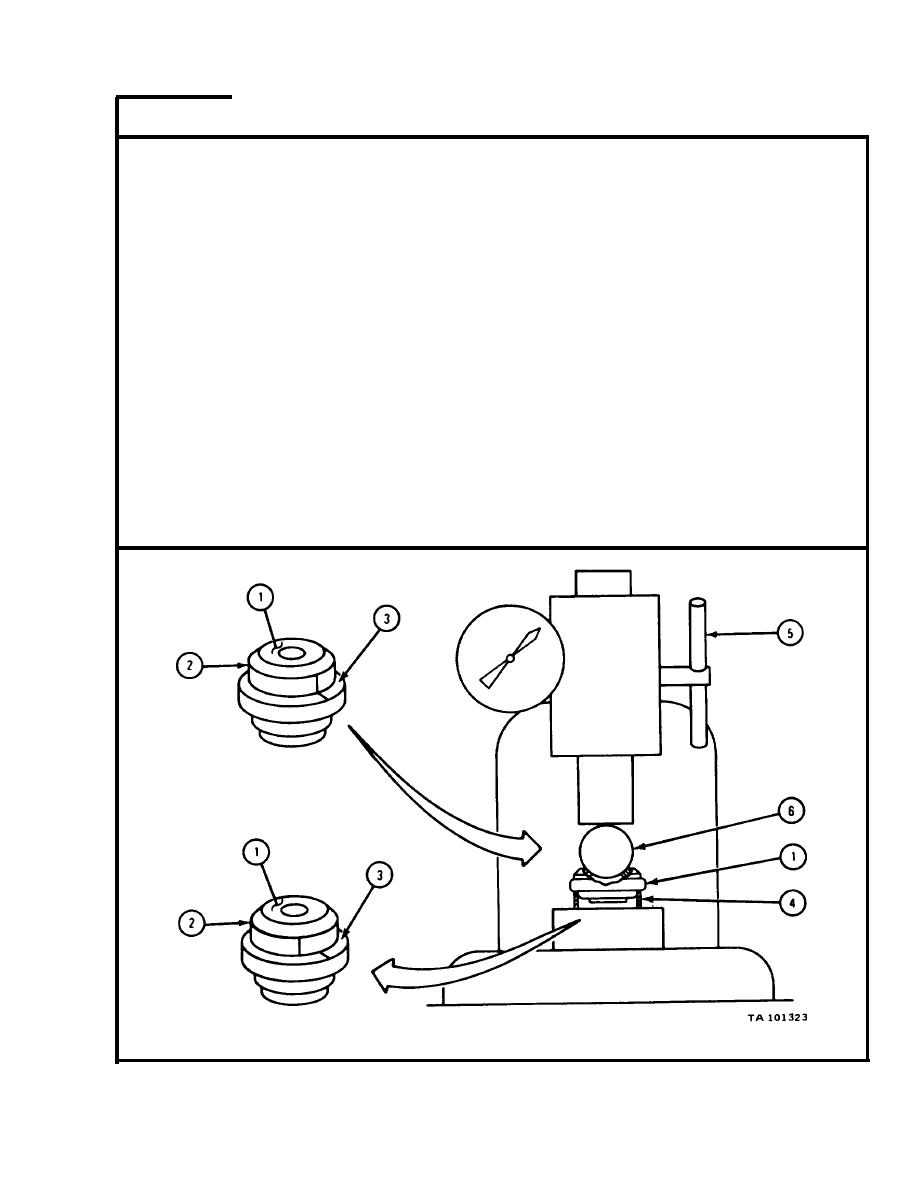 D o this frame for all six valve rotors (1) in cylinder head
D r a w a chalk mark

across

inner

section

(2) and outer

section

(3) of valve
P u t rotor (1) in a container of clean engine oil.
P u t short steel sleeve (4) on platform of spring tester (5) as
T a k e rotor (1) out of container of oil. Let

excess

oil drip off. Put rotor (1)
o n sleeve (4) with valve spring seat side down as shown.
P u t 3/4-inch hardened steel ball (6) on top of rotor (1) as shown.
Work spring tester (5) to put a load of 260 pounds on ball (6) on top of valve
r o t o r ( 1 ) . Then let up load to 110

pounds.
Do

step

6 again 25 to 30

times.

C h e c k that marks on inner

section

(2) and
o u t e r

section

(3) of valve rotor (1) move apart as shown. If marks do not
m o v e apart, throw away valve rotor and get a new

one.