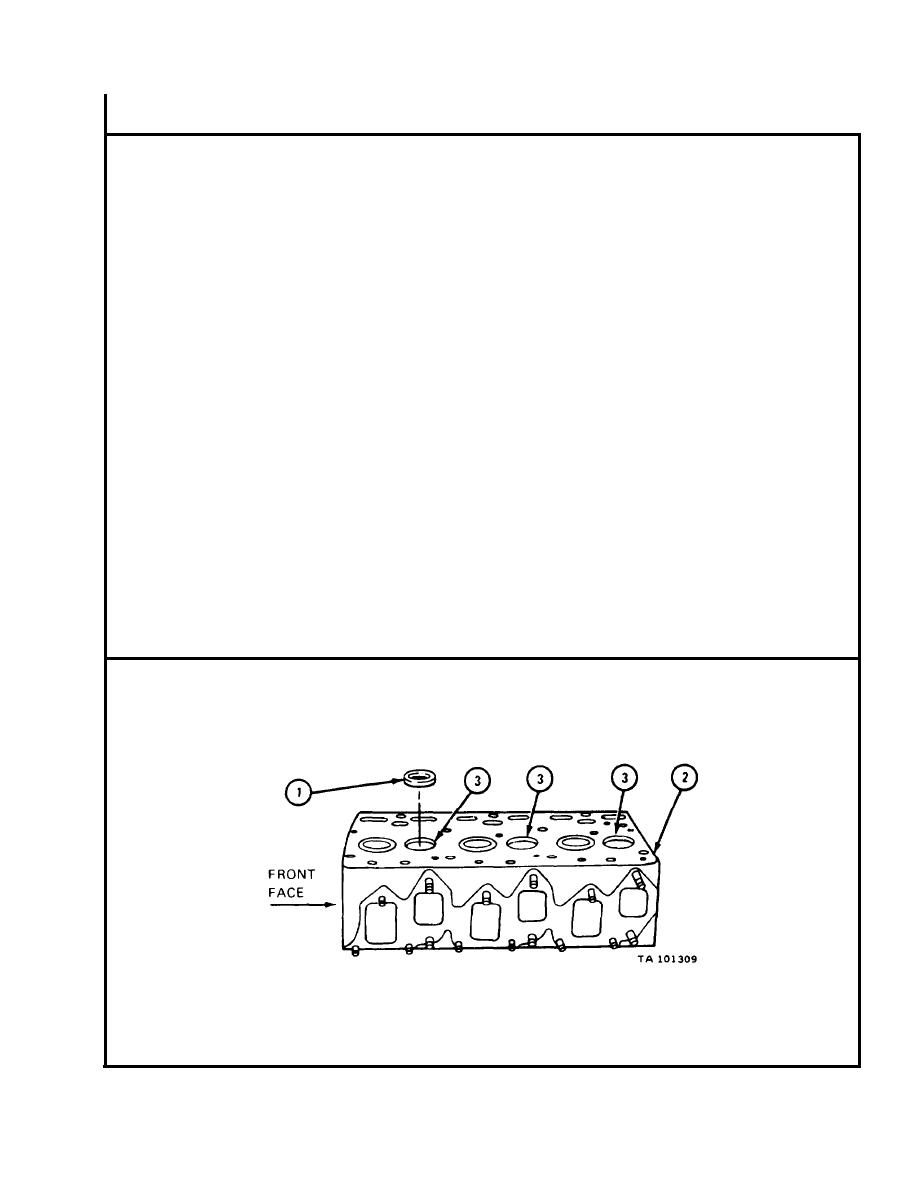 T w o

sizes

of exhaust valve seat inserts (1) are used
in these cylinder heads (2). Standard size exhaust
v a l v e s seat inserts go in standard

size

exhaust valve
s e a t c o u n t e r b o r e s ( 3 ) . For
exhaust valve seat centerbores, use 0.0100-inch
oversize exhaust valve seat inserts.
Put

each

e x h a u s t valve seat insert (1) in dry

ice

for four hours so it will
Exhaust valve seat insert (1) must be put in its exhaust
v a l v e seat counterbore (3) right after it is taken out of
d r y i c e . I f exhaust valve seat insert is left out too
l o n g , it will get bigger and will not fit.
P u t exhaust valve seat insert (1) in place
on its exhaust valve seat counter-
b o r e ( 3 ) , b e v e l e d e d g e f a c i n g o u t . Using
soft-faced hammer and exhaust
v a l v e seat replacer, put new exhaust valve
seat insert into its exhaust
v a l v e s e a t c o u n t e r b o r e . T a g new exhaust
valve seat inserts for lapping by
S e n d cylinder head (2) to machine shop along with intake and exhaust valves
w h i c h seat against new intake and exhaust valve seat inserts. Tell machine
shop

to lap new intake and exhaust valve

seats

to the valves that

seat