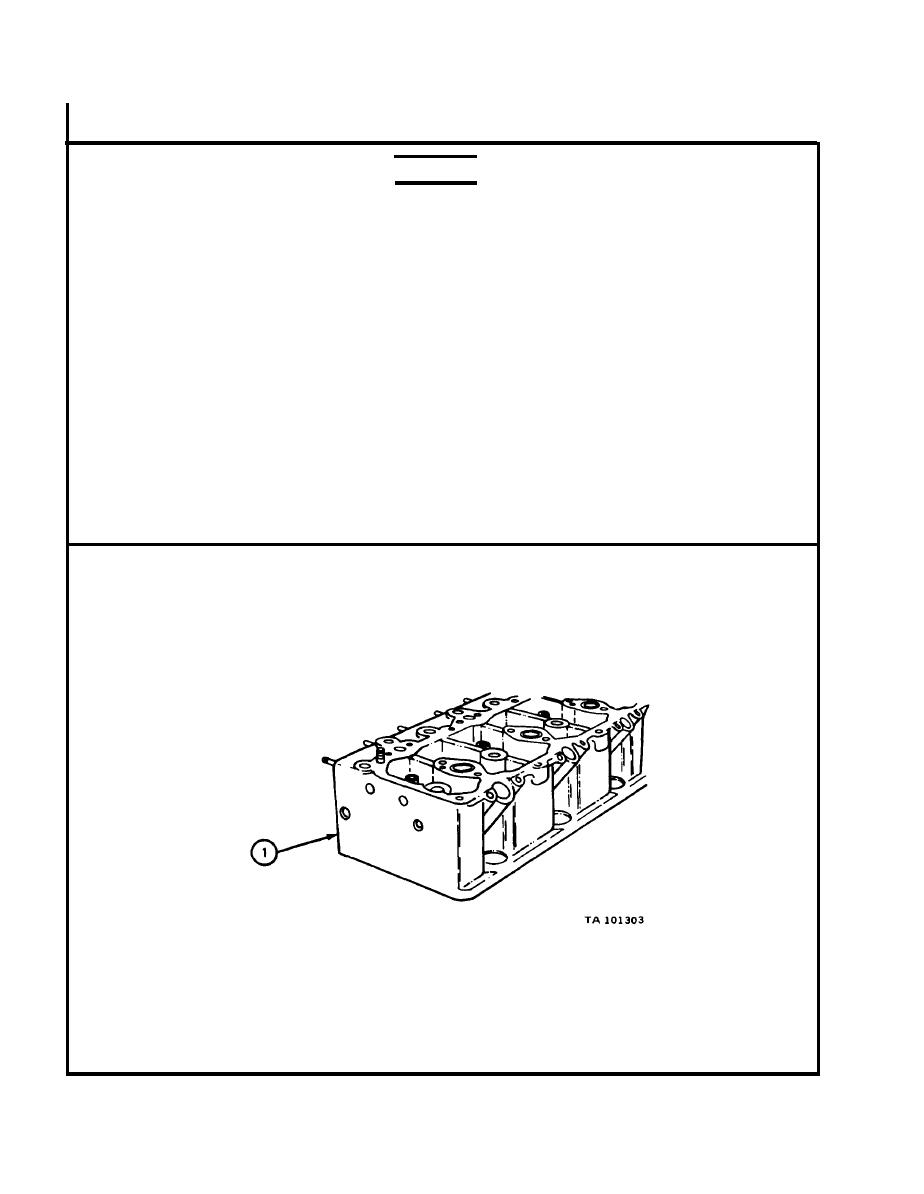 Dry cleaning solvent is flammable. Do not use near an
o p e n flame. Keep a fire extinguisher nearby when
Use only in well-ventilated

places.
Failure to do this may result in injury to

personnel

and
d a m a g e to equipment.
Gasket surface of cylinder head (1) was already

checked
f o r nicks, scratches, and burrs. Do not try to fix gasket
s u r f a c e in this frame.
C h e c k that cylinder head (1) has no small nicks, scratches or burrs. Fix
s m a l l

nicks,

scratches,

or burrs with fine mill file or

crocus

cloth dipped in
S c r e w tap into all threaded holes in cylinder head (1) to clean threads.
IF CYLINDER HEAD (1) OR ANY PART OF CYLINDER HEAD WAS TAGGED FOR
MACHINING , GO TO FRAME

17.
IF CYLINDER HEAD (1) WAS NOT TAGGED FOR MACHINING, GO TO FRAME 21