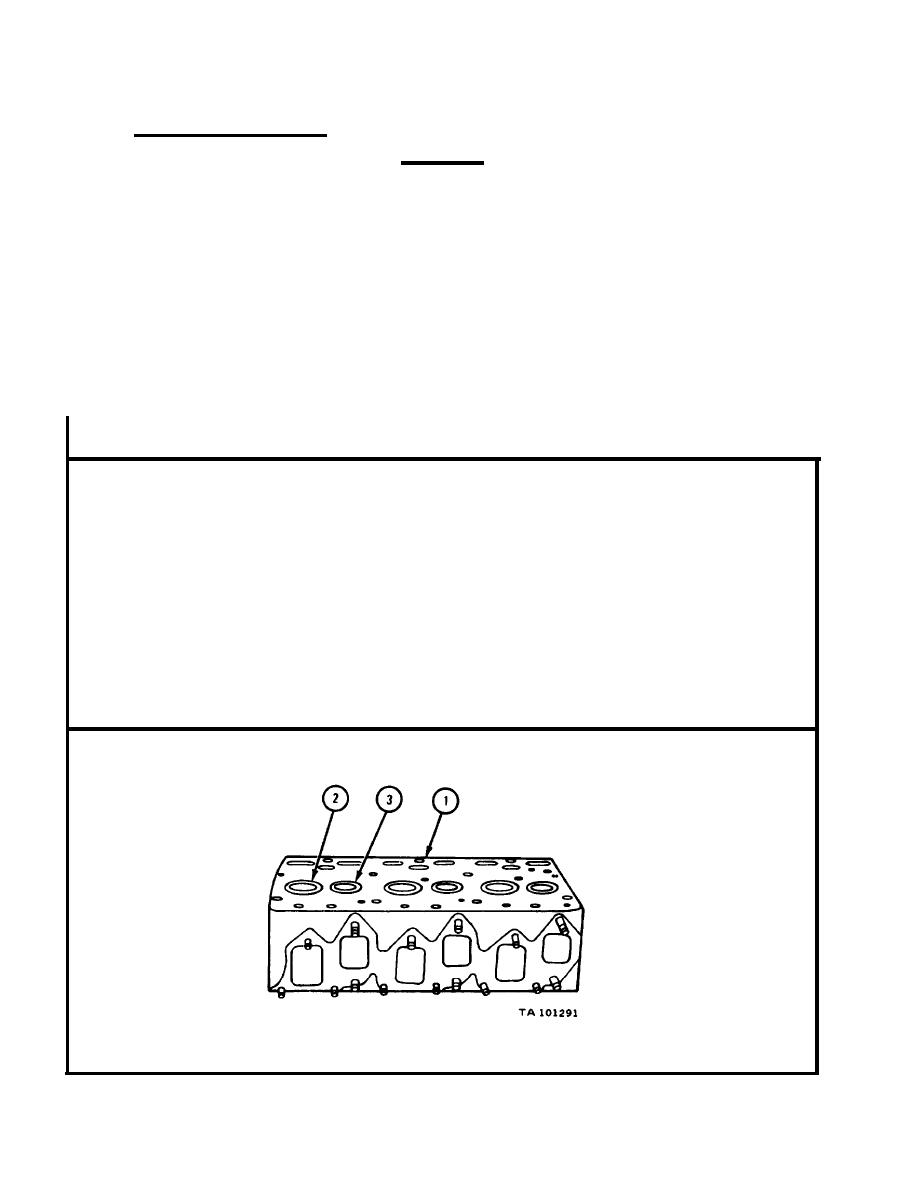 I n s p e c t i o n and Repair.
It is

easy

to damage the equipment if you do not
k n o w what you are doing. Do not try to do this
t a s k unless you are experienced or you have an
experienced person with you.
If cylinder head is damaged or worn and must
b e changed, new cylinder head will

come
a s s e m b l e d with new valves, valve springs, and
r o c k e r arms and rocker arm shaft.
I f there are only small

cracks

in cylinder head (1)
b e t w e e n intake valve seat inserts (2) and exhaust
v a l v e seat inserts ( 3), the cylinder head need not
b e thrown away. If

cracks

show signs of coolant
l e a k a g e , then throw cylinder head away and get
Using dye penetrant kit and magnifying

glass,

check

that cylinder head (1)
h a s no

cracks

around studs and pipe plug openings, rear corners, and
b e n d s of intake and exhaust

passages.
If cylinder head is

cracked,

get