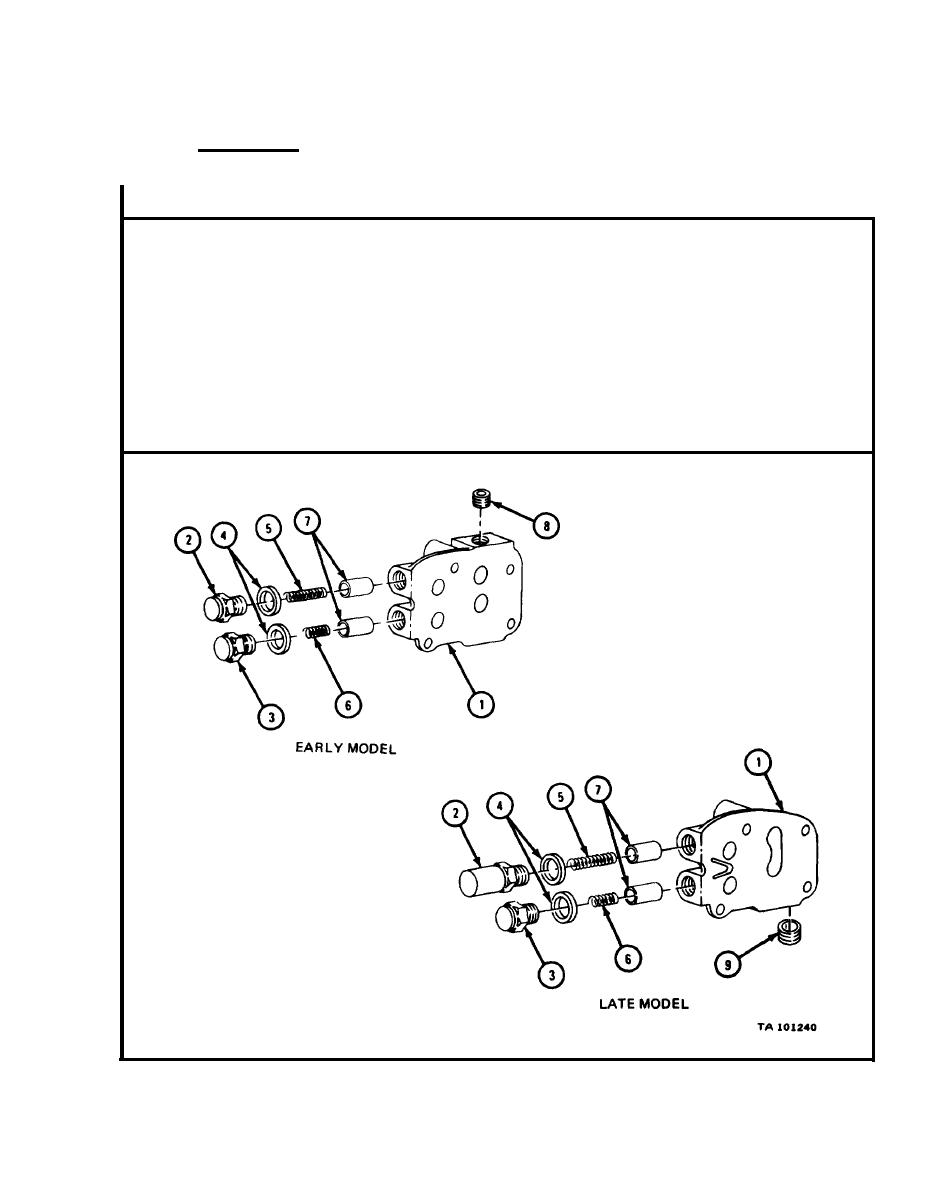 4-18.
OIL PRESSURE REGULATOR VALVE HOUSING ASSEMBLY.
Two types of oil pressure regulator (1) have been
u s e d on these engines.
t h e same for both

except

as noted.
U n s c r e w and take out two plugs (2 and 3), two

gaskets

(4), spring (5),
spring (6), and two plungers (7).