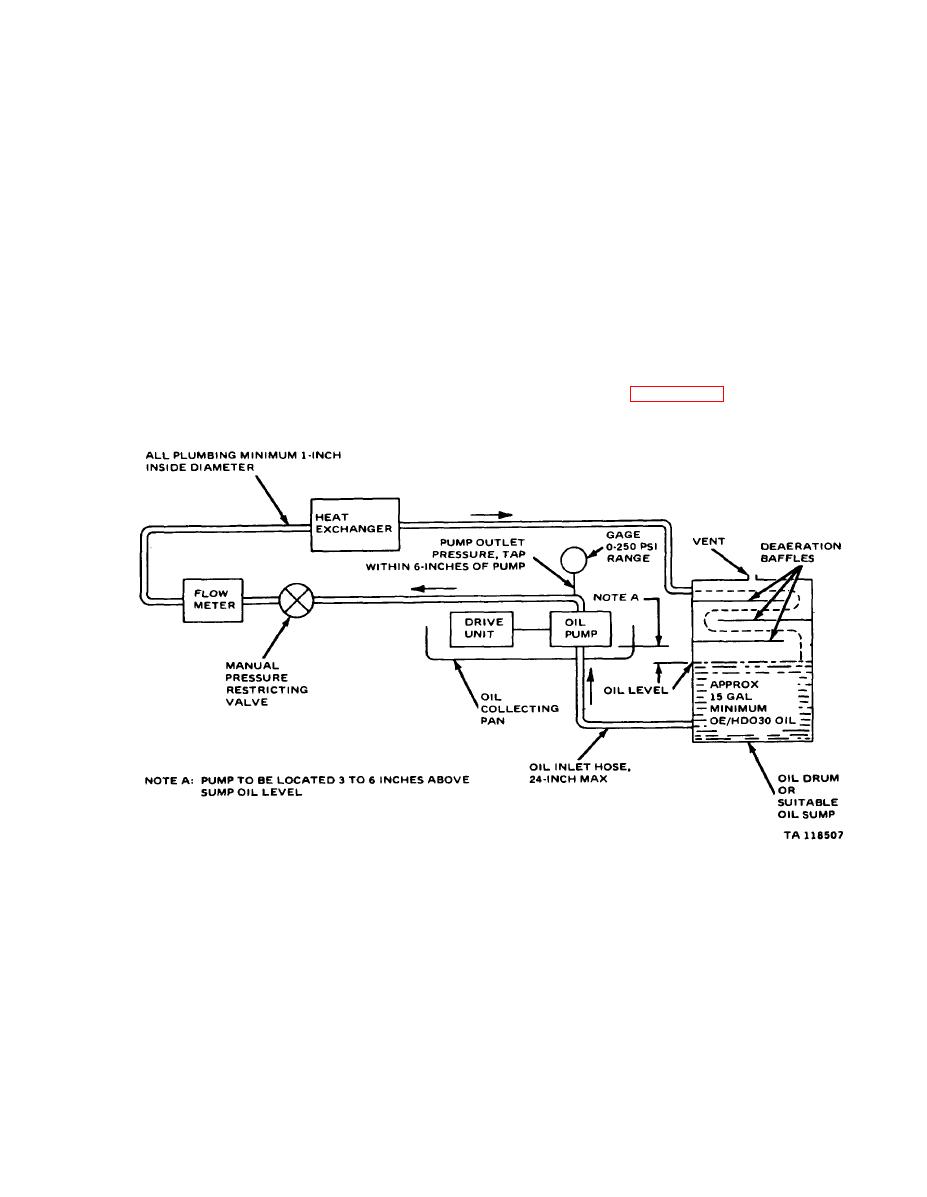 A d j u s t m e n t and Test.
O i l pump has two halves. Front half of pump
b e h i n d drive shaft is called pressure pump.
P r e s s u r e pump pumps oil from deep sump of
engine oil pan to engine main oil

gallery.
R e a r half of pump is called scavenge pump.
Scavenge

pump pumps oil from shallow sump
in engine oil pan to

deep

sump in engine oil
p u m p impellers will not be damaged during

test.
( b ) Hook oil pump to test bench as shown in figure 4-2. Join oil inlet
h o s e and oil outlet

hose

to pressure half of pump. Check that you can

see

pressure
r e l i e f valve hole in pump.
(c)

Open

pressure

restrictor valve all the way.
turn pump at

1,000

to

2,000

rpm.