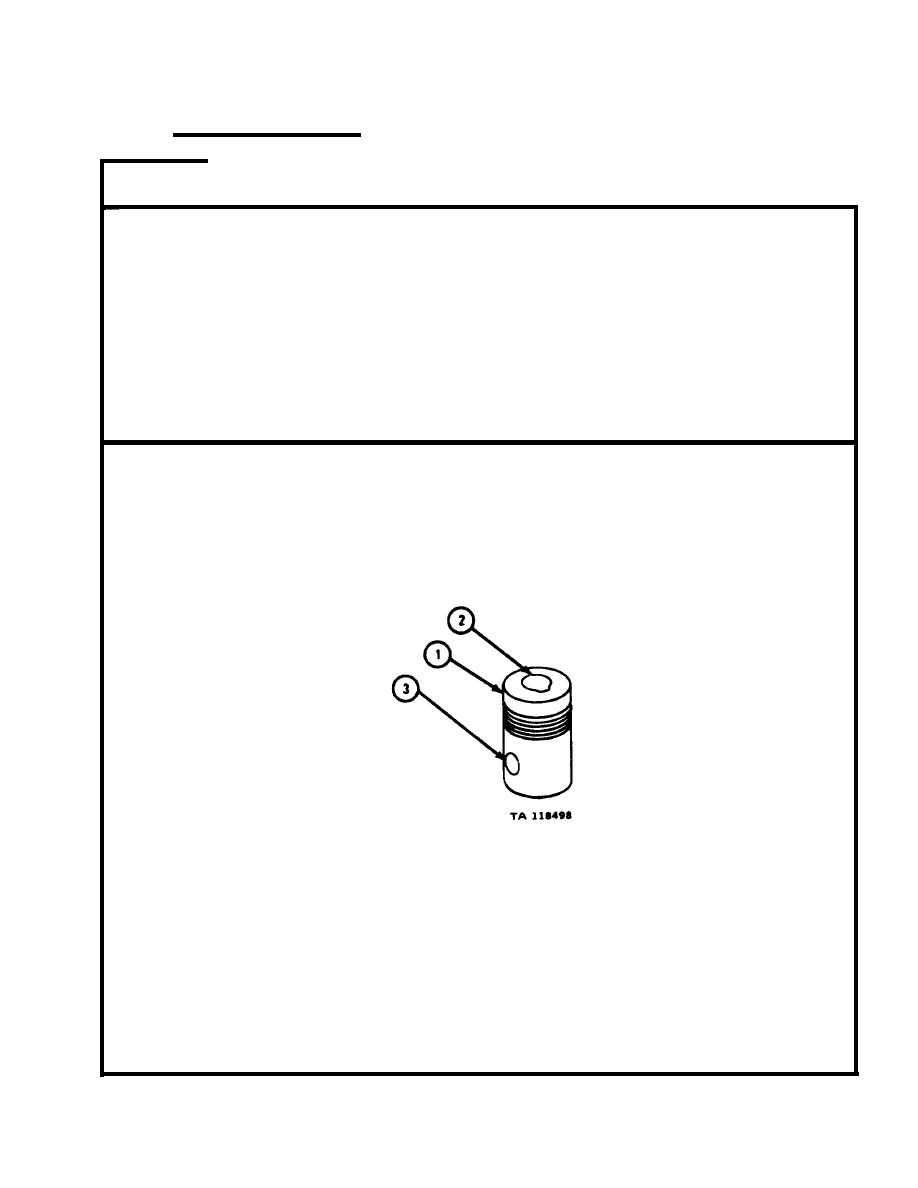 Check that pistons (1) are not burned, scored, scuffed or have any broken
ring grooves, deep scratches or signs of metal pick-up. If any piston has
s u c h damage, get a new

one.
d i s t o r t e d and

does

not have

cracks

that are more than 0.020 inch wide or
5 / 1 6 inch in length. F i x minor damage with a fine mill file. If more repair
i s needed, get a new piston.
C h e c k that piston pin bore (3) measurement is between 1.6251 and 1.6263
inches. If piston pin bore is oversized, get a new piston.