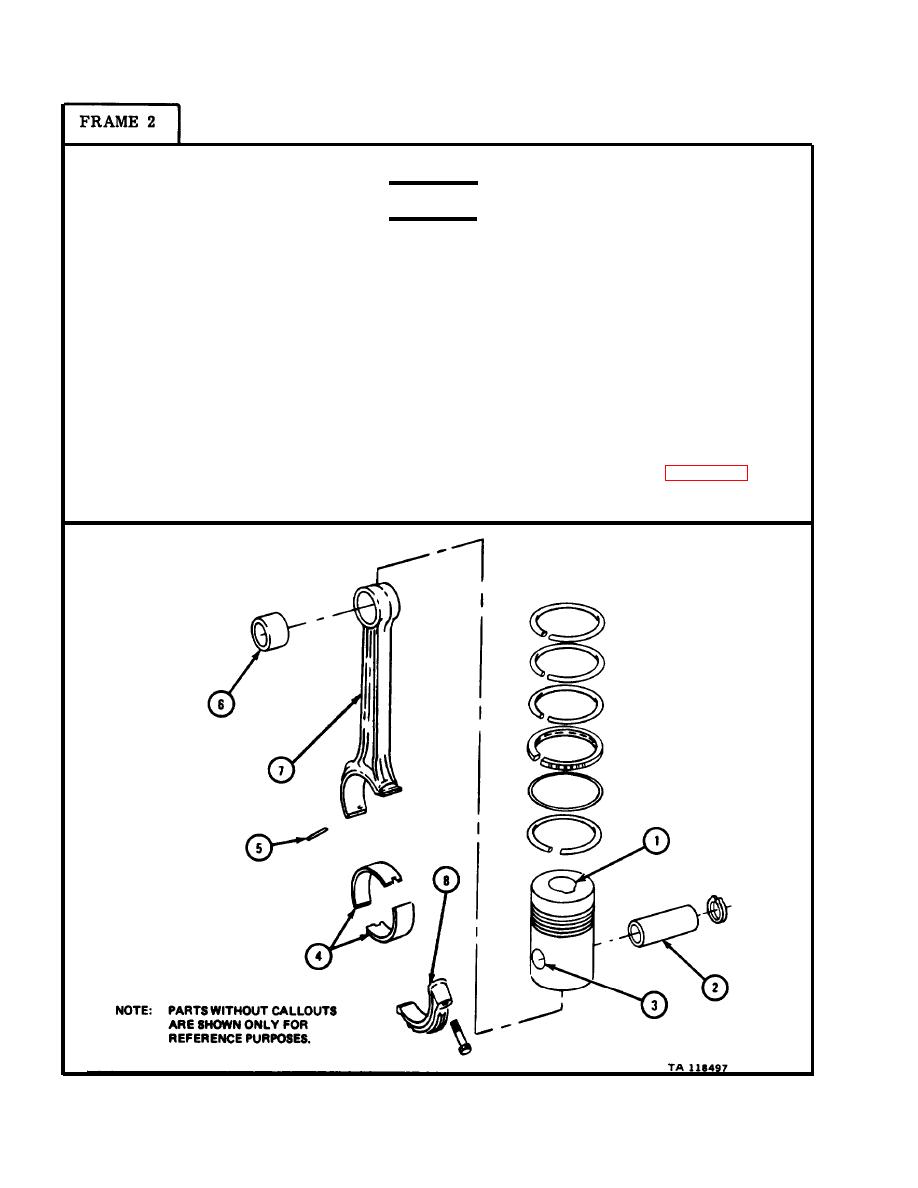 C l e a n carbon from cavity (1) in piston heads. Use crocus cloth.
Dry cleaning solvent is flammable. Do not use near
an open flame. K e e p a fire extinguisher nearby when
s o l v e n t i s u s e d . U s e only in well-ventilated

places.
Failure to do this may result in injury to

personnel
a n d damage to equipment.
C l e a n carbon from piston pins (2) and bore (3). Use

crocus

cloth dipped in
Clean connecting rod bearing halves (4) and pin spring (5), Use cloth
d i p p e d in dry cleaning solvent. D o not take off bearing identification marking.
C l e a n connecting rod piston pin bearing sleeve (6). Use crocus cloth dipped
i n dry cleaning solvent.
Clean connecting rod (7) and connecting rod cap (8). Refer to para 4-3.