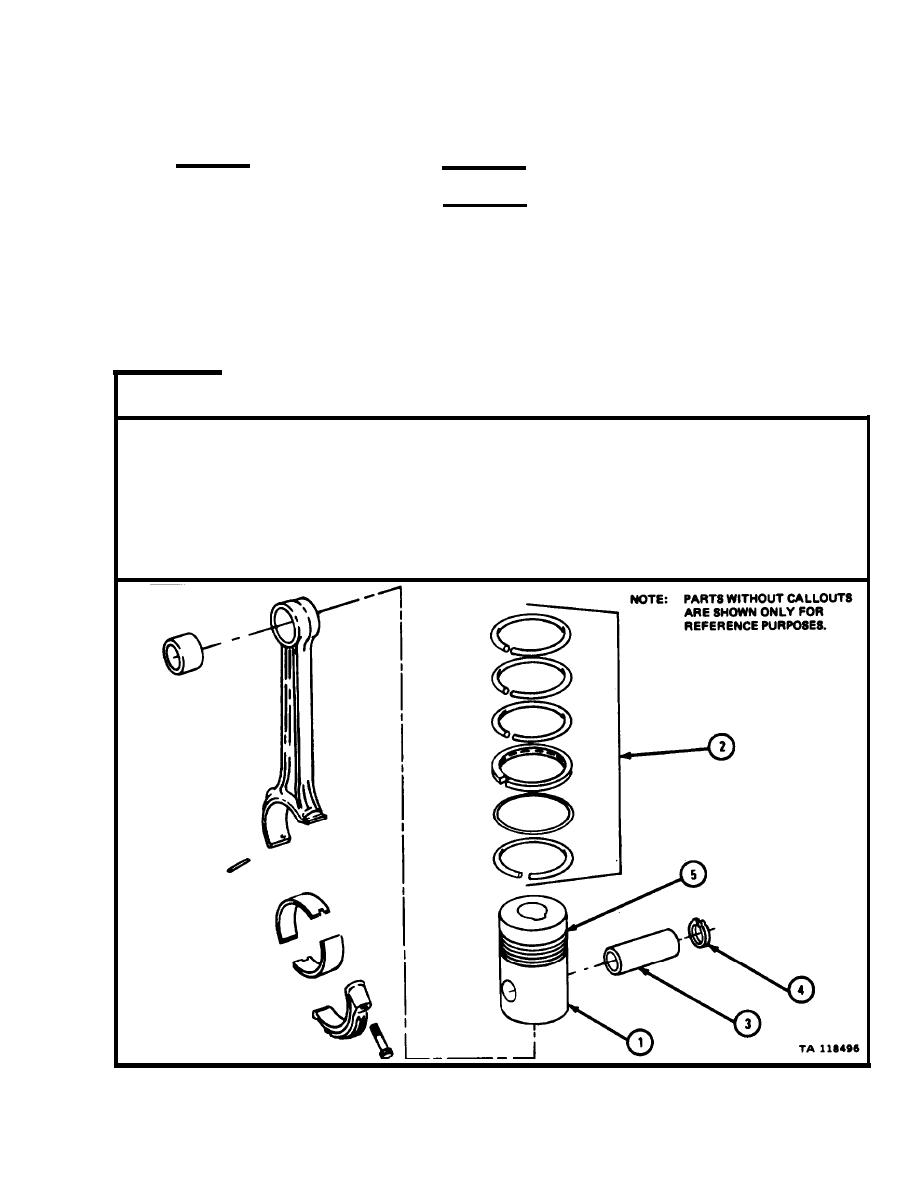 4-7.

PISTONS, CONNECTING RODS, AND RELATED PARTS.
Use goggles, rubber gloves, and rubber apron
w h e n cleaning parts in carbon removing

com-
pound. Make sure there is enough ventilation.
Be careful not to breathe in fumes or let

com-
p o u n d touch skin. I f compound is splashed
o n skin, flush with water and wash with
a l c o h o l , preferably 2 to 3 percent.
Clean pistons (1), rings (2), piston pins (3), and retaining rings (4) by
s o a k i n g in carbon removing compound.
Clean piston ring grooves (5) with stiff bristle brush or fiber scraper. Do not
s c r a t c h or gouge ring grooves.
C l e a n oil holes in lower ring groove of piston (1) with No. 23 (0.154-inch) drill