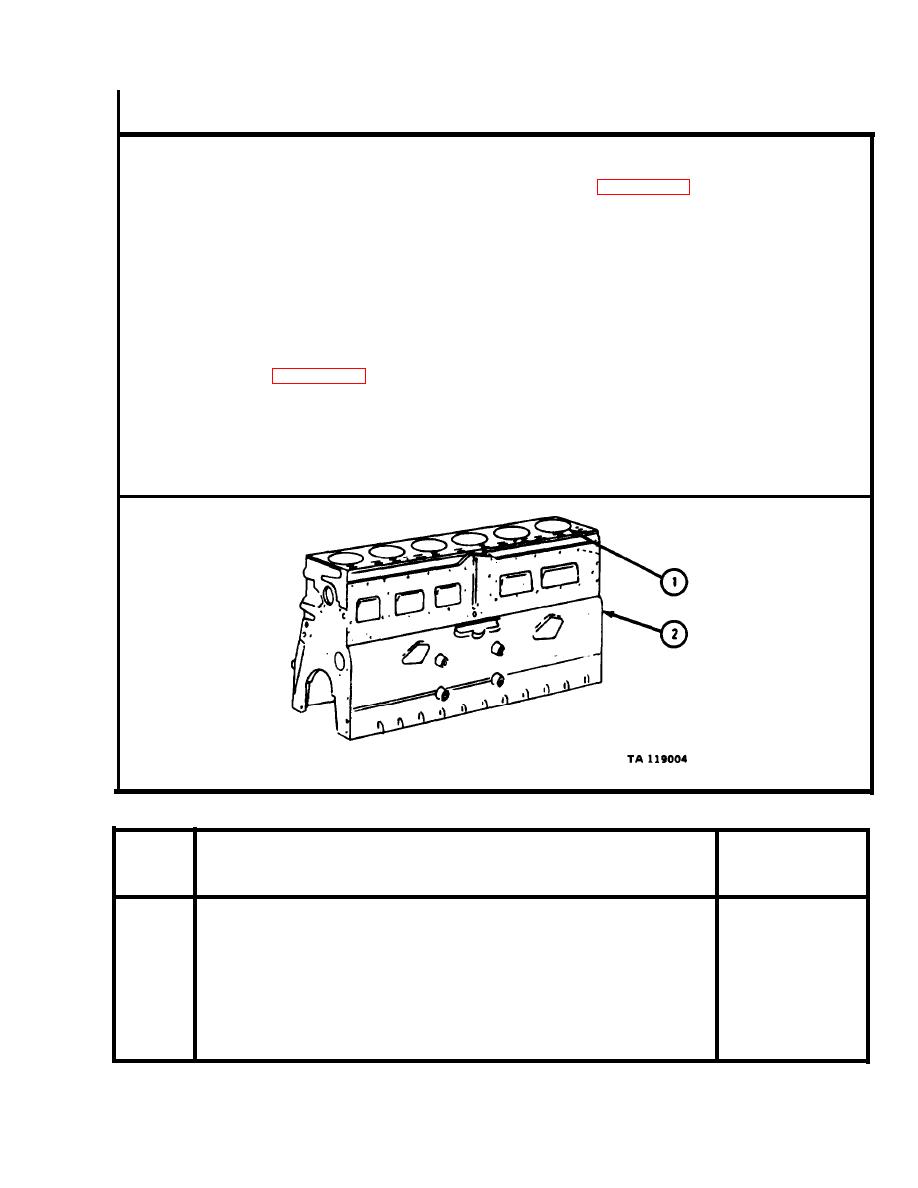 T h e letter L shows a

loose

fit. I f readings are not
w i t h i n given limits, throw away part and get a new
C y l i n d e r

sleeves

(1) can be a little bit out-of-round
before they are put in cylinder bores in crankcase (2).
B e c a u s e of this, it is not practical to measure cylinder
s l e e v e diameter when cylinder

sleeves

are out of
cylinder bores. Outside diameter of cylinder sleeves
a n d fit of cylinder

sleeves

in cylinder bores is given
M e a s u r e inside diameter of six cylinder sleeves (1) inside crankcase (2). Take
m e a s u r e m e n t one inch from top of cylinder

sleeve.
Turn crankcase (2) upside down.
I t e m / P o i n t of Measurement
C y l i n d e r sleeve outside diameter
F i t of cylinder sleeve in bore of
C y l i n d e r sleeve inside diameter
( c y l i n d e r sleeve in crankcase)