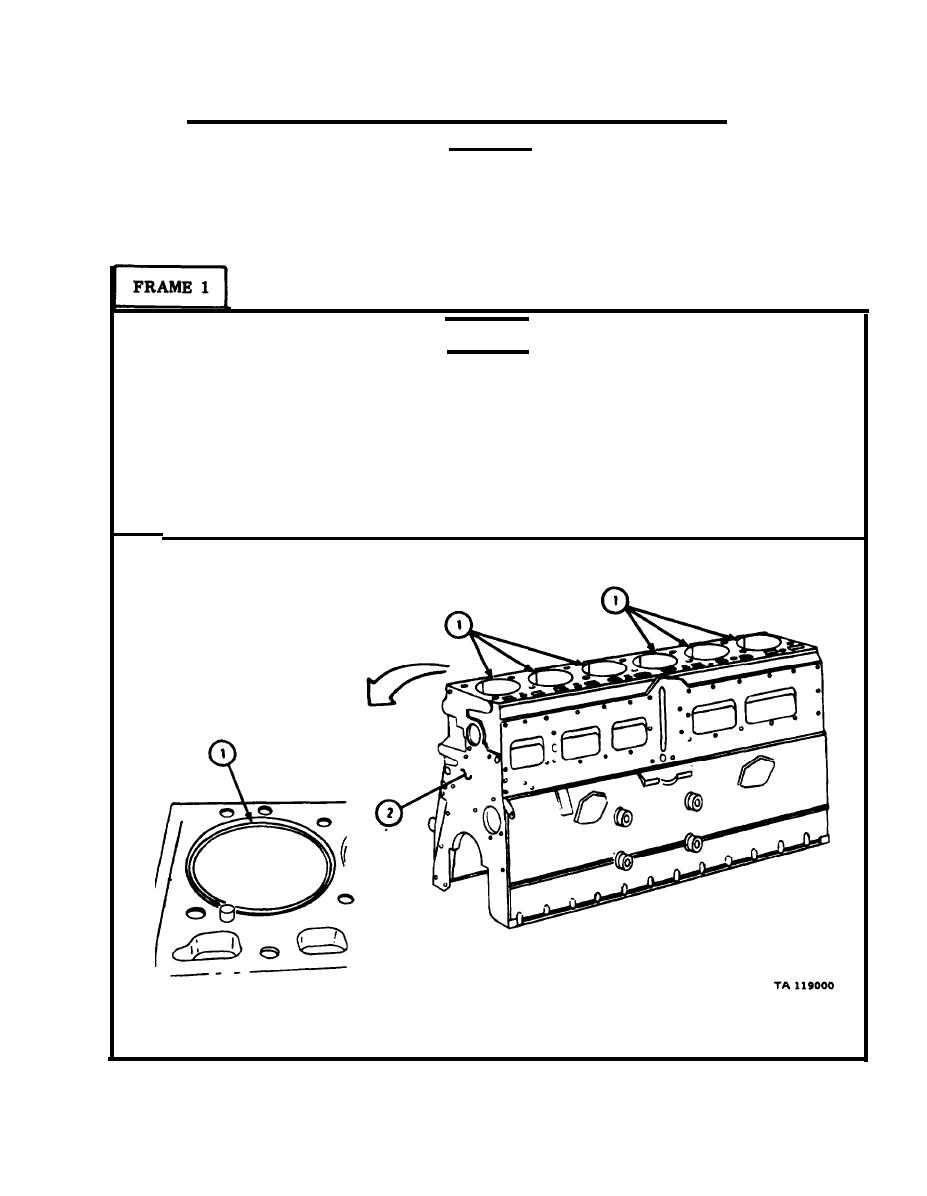 I n s p e c t i o n and Repair of Cylinder Bores and Cylinder

Sleeves.
easy

to damage the equipment if you do not
what you are doing. Do not try to do this
unless you are experienced at it, or you
an experienced person with you.
D r y cleaning solvent is flammable. Do not use near an
open flame. Keep a fire extinguisher nearby when
solvent is used. Use only in well-ventilated places.
F a i l u r e to do this may result in injury to personnel
a n d damage to equipment.
Check that 6 counterbores (1) at top of crankcase (2) have no burrs. Fix
s m a l l burrs with a

crocus

cloth dipped in dry cleaning solvent.