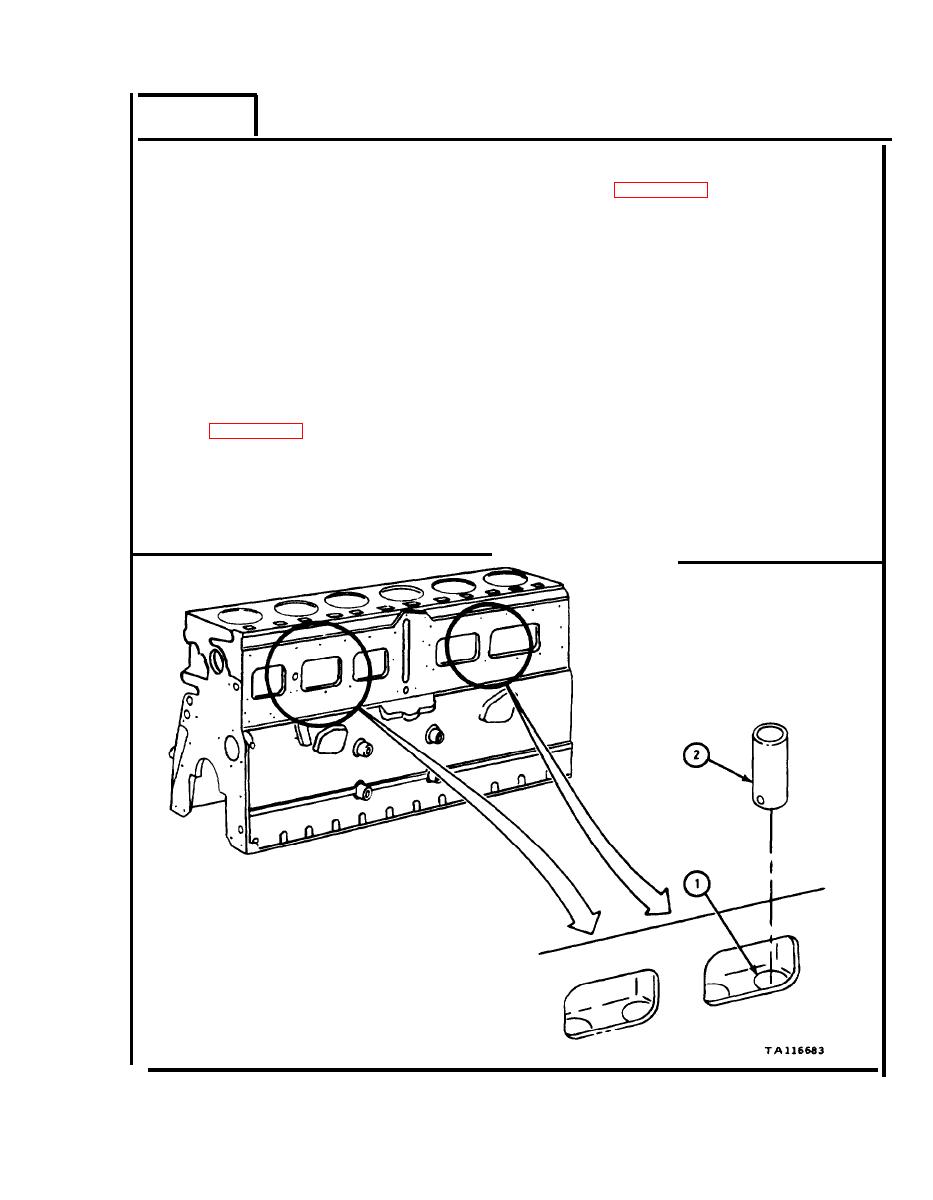 The letter L shows a loose fit. If readings are not
within given limits, throw away part and get a new
V a l v e tappet bores (1) and valve tappets (2) are called
b y numbers one to 12 counting from front to rear of
c r a n k c a s e . V a l v e tappets were tagged with numbers
during engine disassembly.
S o m e early model engines used valve tappets with
c u r v e d bottoms. Late model engines use valve
t a p p e t s with flat bottoms.
C h e c k whether valve tappets (2) have flat or curved bottoms. Use wear limits
i n table 4-27 for valve tappets you are working on.
Measure inside diameter of 12 tappet

bores

(1) and

outside

diameter of 12
3 . Measure fit of each of 12 valve tappets (2) in proper valve tappet bores ( 1).