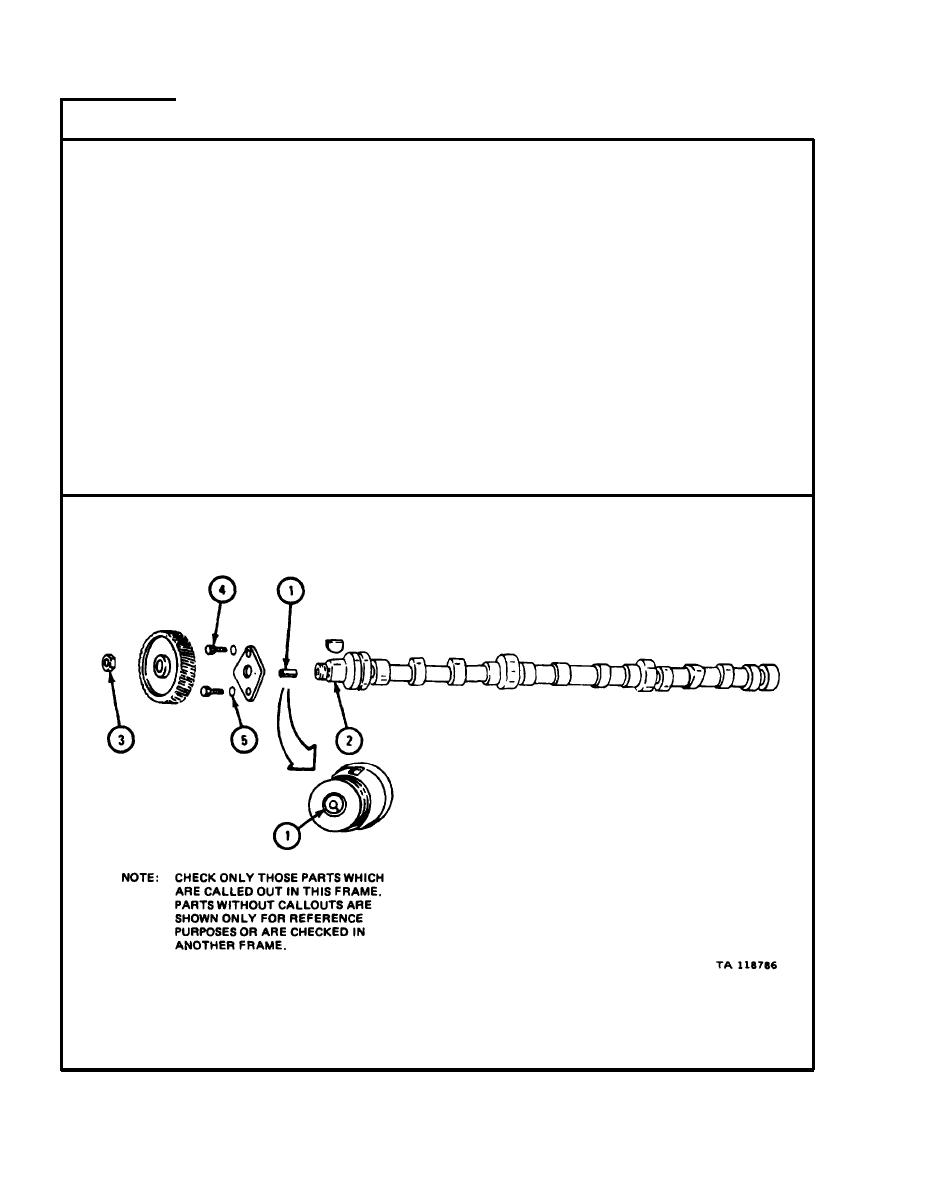 T a c h o m e t e r drive sleeve (1) is inside front of
c a m s h a f t (2). It is shown out of camshaft here for
C h e c k that tachometer drive sleeve (1) is not cracked or

loose.

Check that
s l o t in tachometer drive sleeve

does

not have rounded

edges.
I f tachometer drive sleeve (1) is cracked or

loose

or if slot in tachometer
d r i v e sleeve is rounded out, take out tachometer drive sleeve and press
C h e c k that camshaft gear nut (3) and two camshaft thrust plate

screws

(4)
d o not have damaged threads and are not rounded out. If part has damaged
t h r e a d s or is rounded out, throw it away and get a new

one.
C h e c k that two camshaft thrust plate lockwashers (5) are not cracked or
d a m a g e d . I f lockwashers are damaged, throw them
-
away and get new

ones.