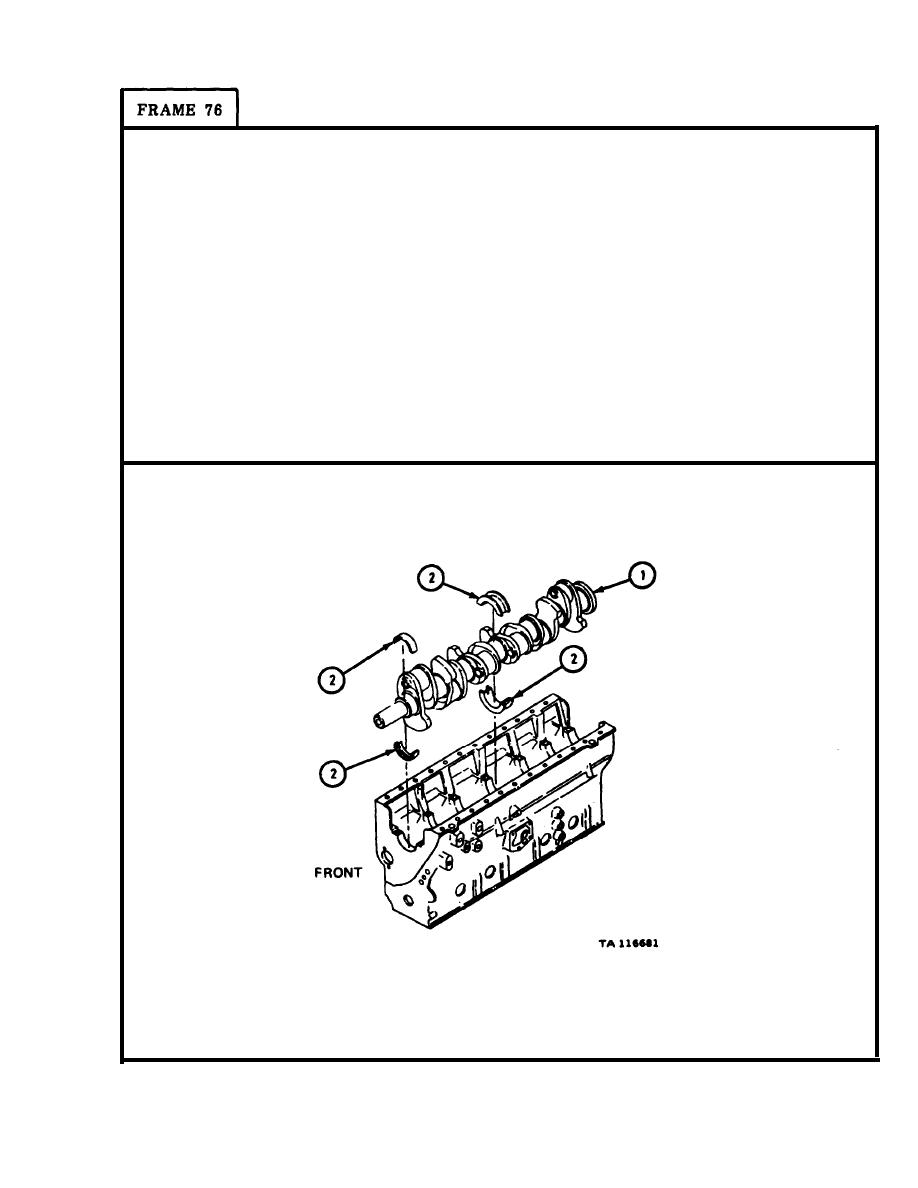 D i f f e r e n t crankshafts (1) use different

sizes

of main
S i z e of crankshaft (1) was noted in frame 31.
T h r o w away all 14 main bearing halves (2).
C h e c k

size

of crankshaft noted in frame 31.
F o r early and late model standard

size

crankshafts (1), get a new standard
s i z e main bearing kit.
F o r 0.0100-inch undersize crankshafts

(1),
F o r 0.0200-inch undersize crankshafts

(1),