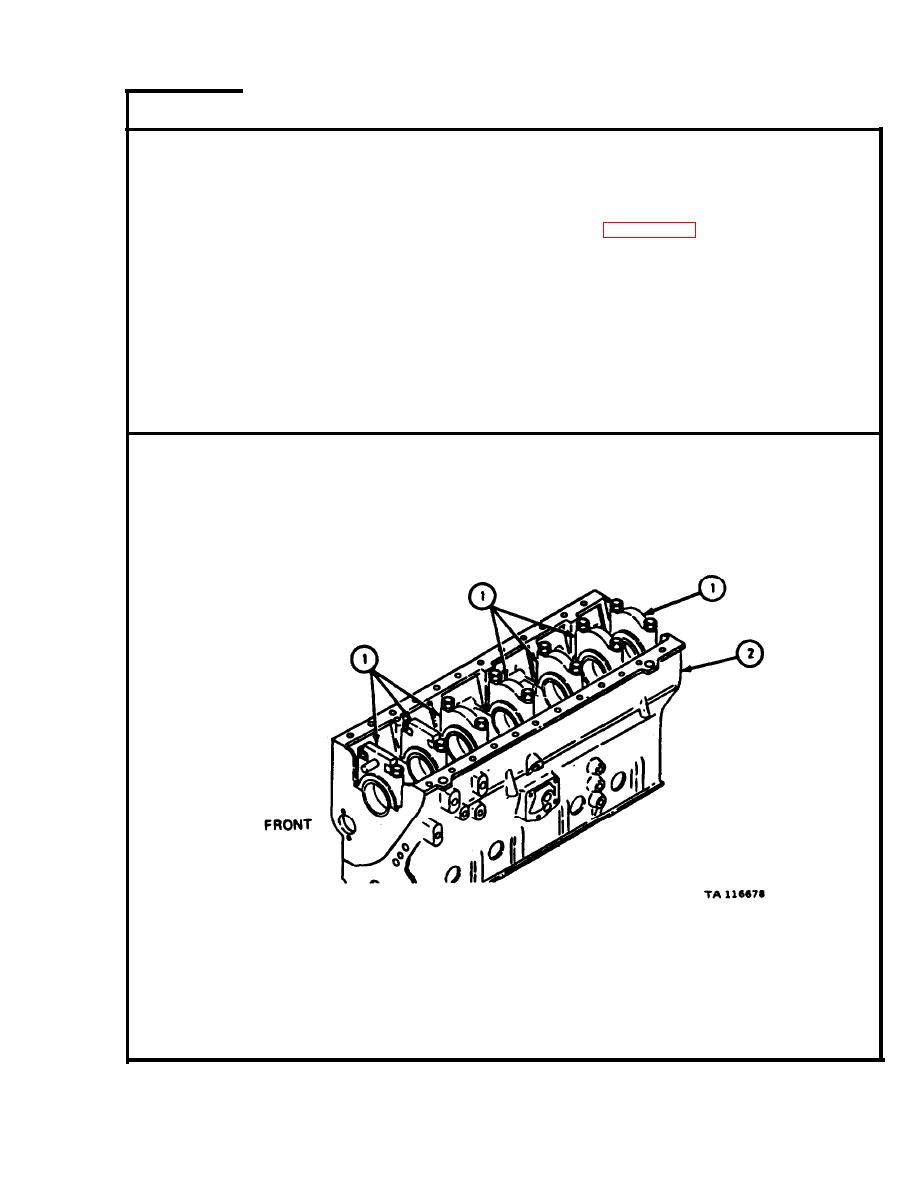 M a i n bearings (1) are called by numbers one to seven
counting from front to rear of crankcase (2).
R e a d i n g s must be within limits given in table 4-17.
Measure inside diameter of number one main bearing

(1).

Note this measurement
S u b t r a c t measurement of crankshaft number one main bearing journal
diameter noted in

step

3 of frame 20 from measurement taken in

step

1 of this
f r a m e . This is oil clearance between number one main bearing (1) and
j o u r n a l . N o t e this measurement.
D o

steps

1 and 2 again for number two through number seven main bearings