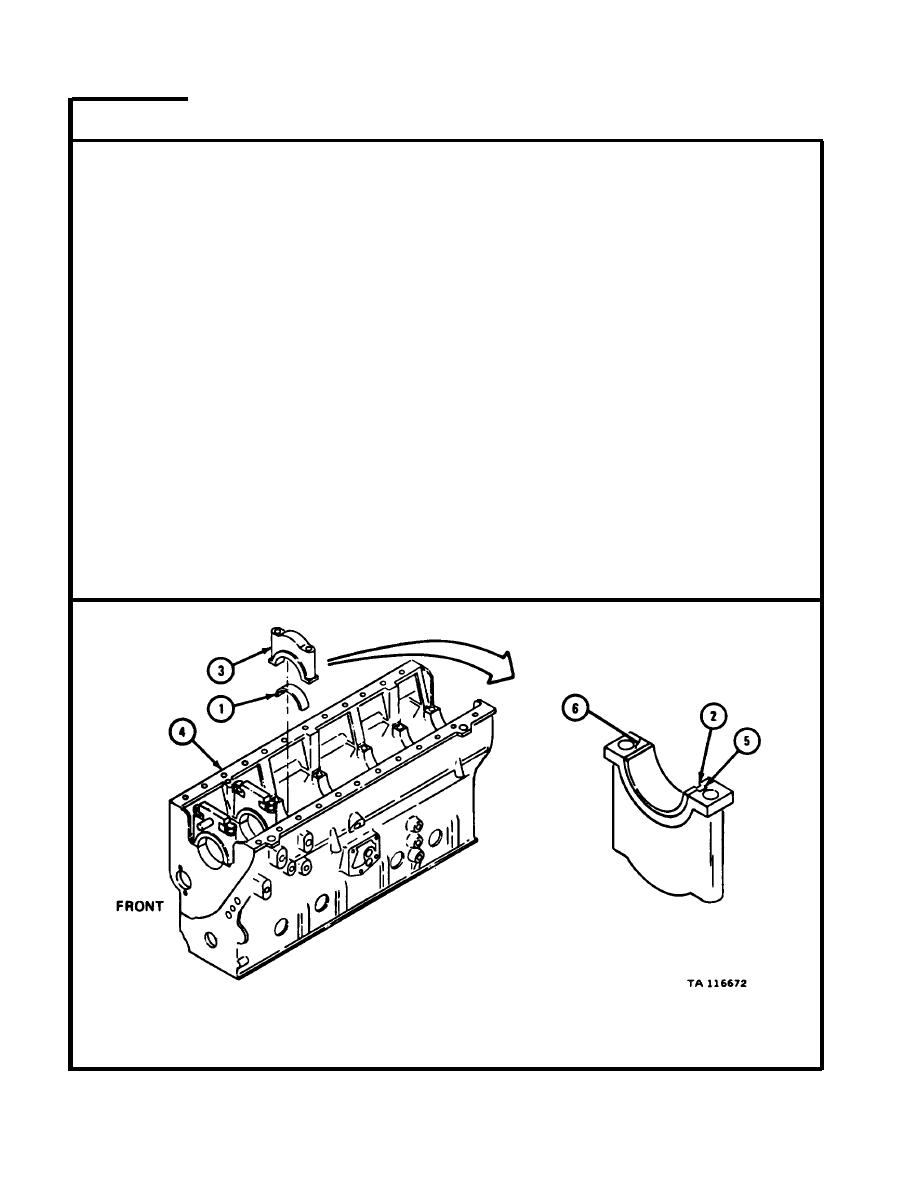 A l l seven lower main bearing halves (1) have an aline-
m e n t tab (2) at center as shown.
M a i n bearing halves (1) and main bearing

caps

(3) are
c a l l e d by numbers one to seven counting from front to
r e a r o f c r a n k c a s e ( 4 ) . U s e d main bearing halves are
marked with a number in alinement tab

(2).
T h e number three, number five, and number six main
b e a r i n g

caps

look the

same.

They are marked with
Spread a thin

coat

of Prussian blue on

surface

of number three lower main
b e a r i n g half (1) which rests against number three main bearing cap (3).
H o l d number three lower main bearing half (1) on number three main bearing
c a p ( 3 ) . Alinement tab (2) must fit into notch (5) in number three main
P u t a light

coat

of engine lubricating oil on

edges

(6) of number three main
Do this frame again for number five lower main bearing half and number

six
l o w e r main bearing half.