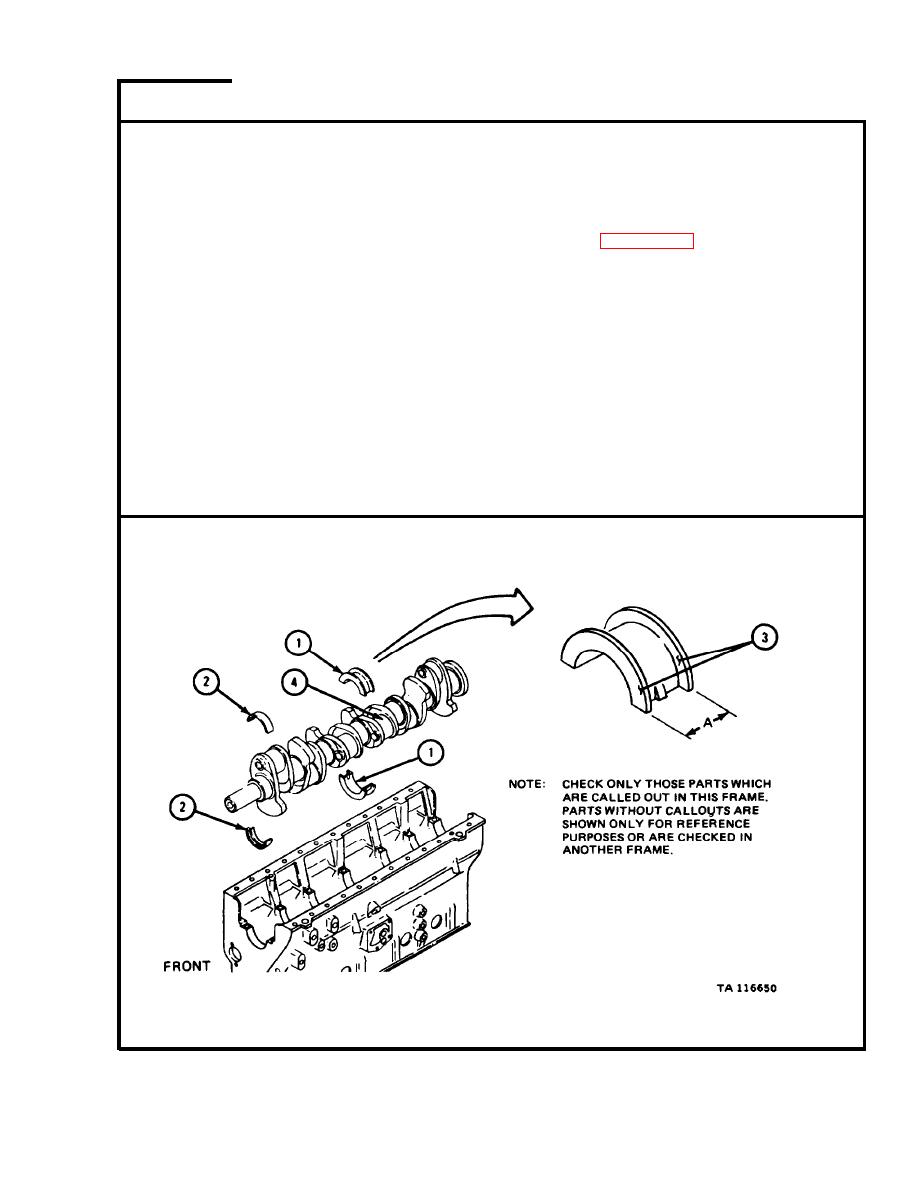 M a i n thrust bearing halves (1) are different from other
m a i n bearing halves (2). M a i n thrust bearing halves
h a v e a flange (3) on each

side.
R e a d i n g s must be within limits given in table 4-13. The
letter L

shows

a

loose

fit and the letter T

shows

a tight
f i t . If readings are not within given limits, throw away
m a i n thrust bearing halves (1) and 12 main bearing halves
( 2 ) . Do not get new

ones

at this time.
Measure w i d t h of main thrust bearing journal (4).
Measure o u t s i d e width A of both thrust bearing halves (2).
Measure e n d play between outside width A of each thrust bearing half (2)
a n d width of thrust main bearing journal (4).
M e a s u r e thickness of main thrust bearing flanges (3) for both main thrust
IF MAIN BEARING HALVES WERE THROWN

AWAY,

GO TO FRAME

38.
IF MAIN BEARING HALVES WERE NOT THROWN

AWAY,

GO TO FRAME 39