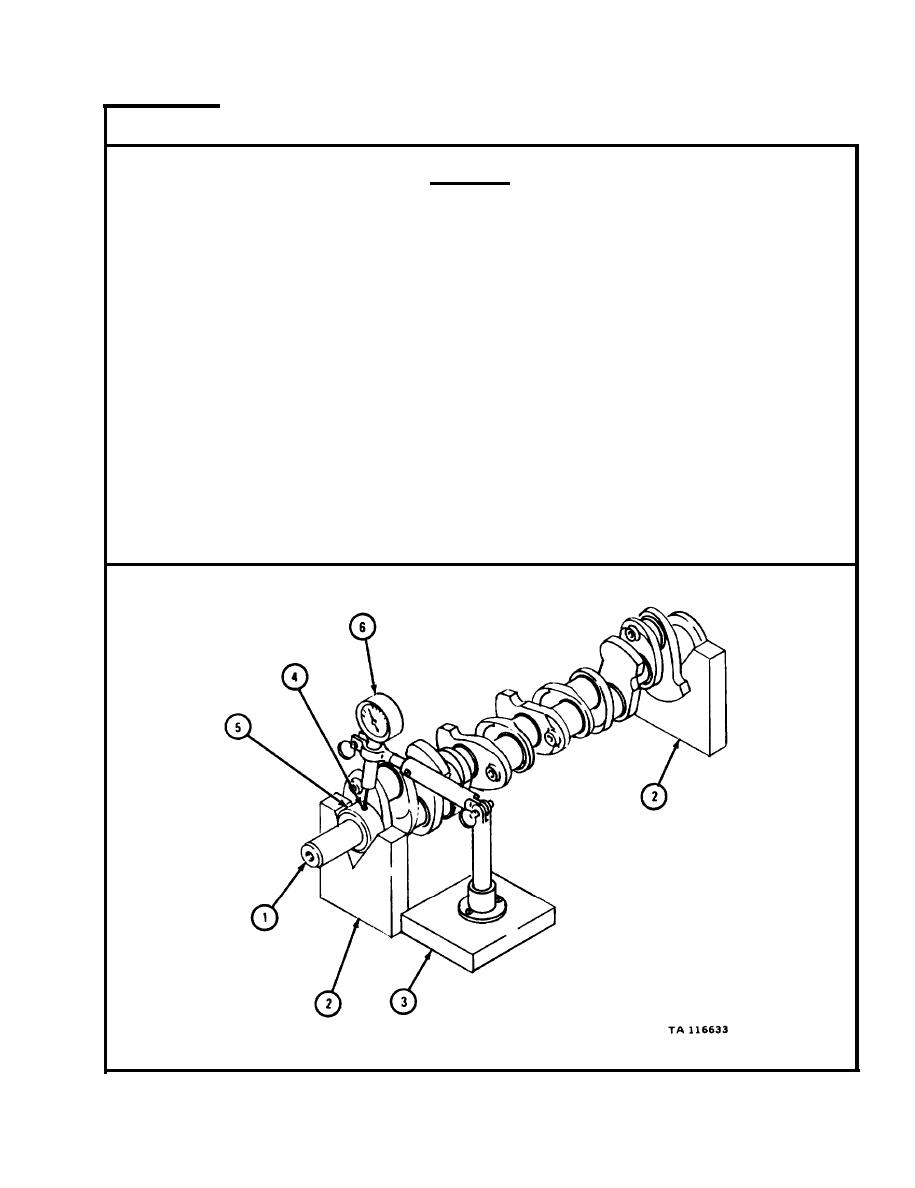 D o not use metal

V-blocks

to hold up crankshaft (1).
M e t a l

V-blocks

will scratch crankshaft:
Crankshaft (1) has seven main bearing journals. They
a r e numbered one to seven counting from front to rear
Set crankshaft (1) down on wooden V-blocks (2). V-blocks should hold up
e n d main bearing journals as shown.
H o l d dial indicator

base

(3) firmly on floor or workbench with weights.
R e s t dial indicator pointer (4) on number one main bearing journal (5). Set
d i a l indicator (6) to

zero.
T u r n crankshaft (1) one full turn or more in either direction while watching
d i a l indicator dial (6). S t o p turning crankshaft when you are sure dial in-
d i c a t o r pointer (4) rests where biggest runout reading is

seen.
S e t dial indicator dial (6) to zero again.