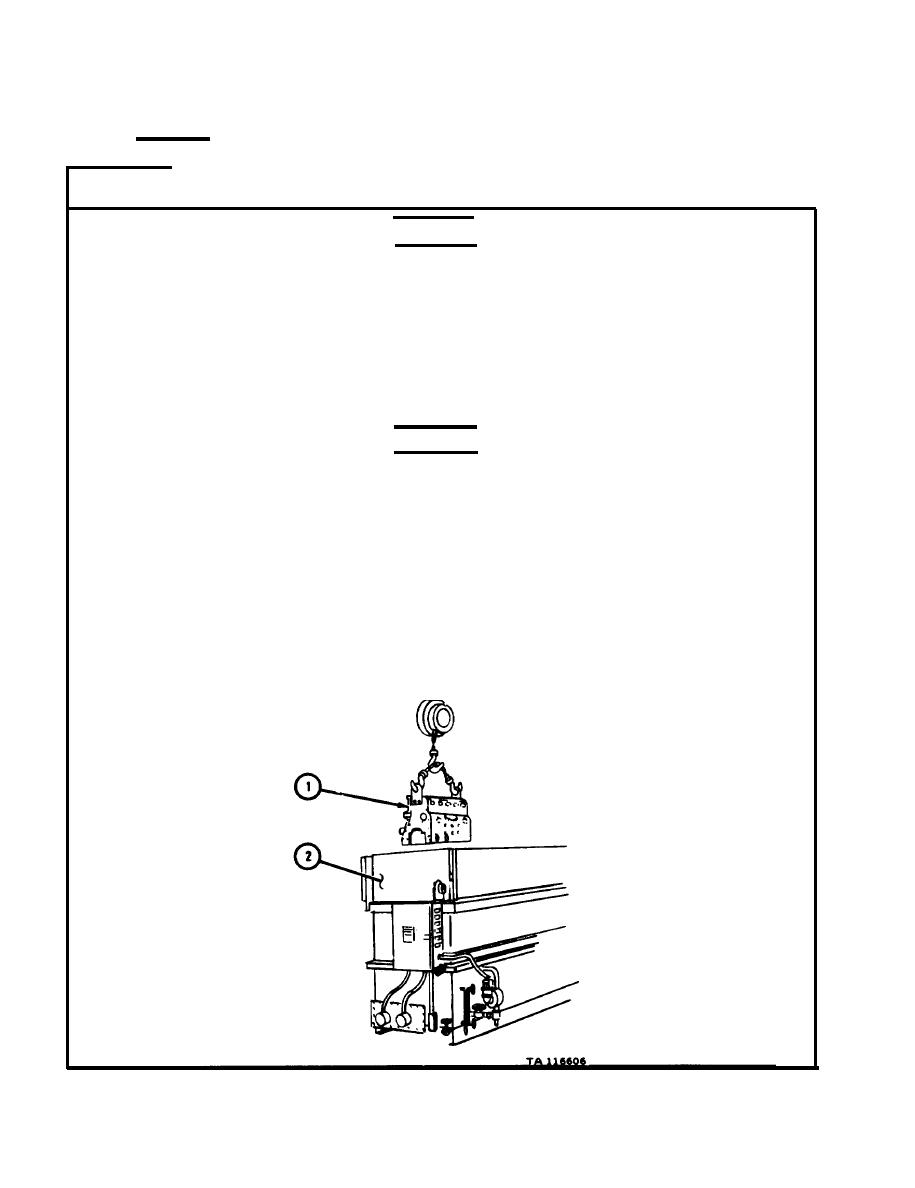 D o not use dip tank (2) unless you are experienced at
i t . C h e m i c a l s in dip tank can

cause

serious burns to
U s i n g crane, lower crankcase (1) into dip tank (2). Clean crankcase in
M o u n t crankcase (1) on maintenance stand. Refer to para 3-31.
Dry cleaning solvent is flammable. Do not use near an
o p e n flame. K e e p a fire extinguisher nearby when

sol-
v e n t i s u s e d . U s e only in well-ventilated

places.

Fail-
ure to do this may result in injury to

personnel

and
d a m a g e to equipment.
E y e shields must be worn when using

compressed

air.
E y e injury can occur if

eye

shields are not

used.
U s i n g fuel

passage

cleaning brush, clean oil

passages

in crankcase (1).
F l u s h

passages

with dry cleaning solvent. B l o w

passages

dry with

compressed