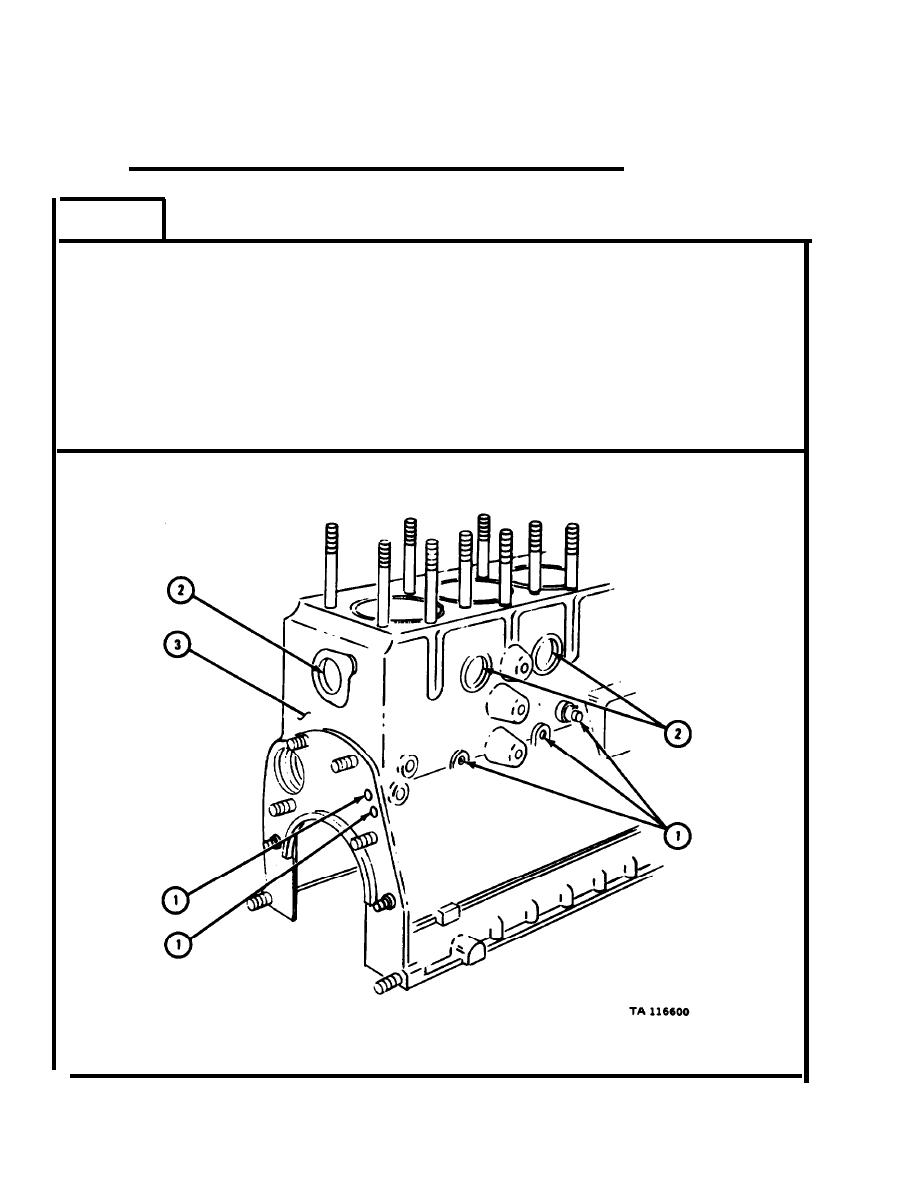 4-6.
CRANKCASE ASSEMBLY, CRANKSHAFT, AND CAMSHAFT.
T a k e out five pipe plugs (1).
Coolant leakage around expansion plugs (2) will show
u p as rust,

scale

or stain on side of crankcase (3)
C h e c k that three expansion plugs (2) are not damaged and that there are
n o signs of coolant leakage. Mark damaged or leaking plugs for removal.